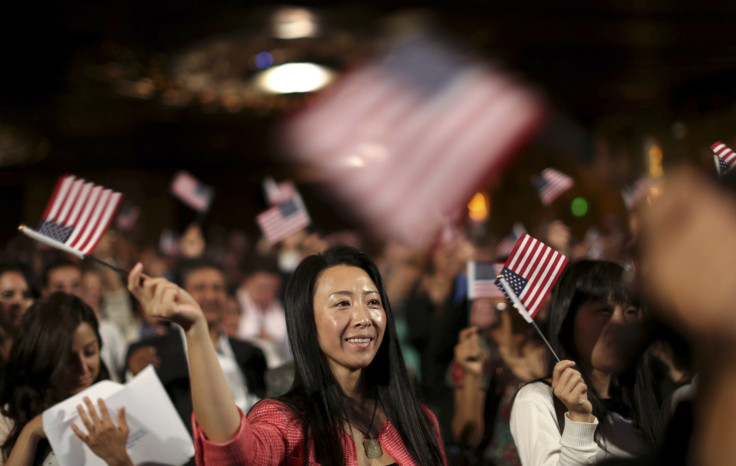 As lawmakers' attention shifts from immigration reform to the issue of the debt ceiling and possible military involvement in Syria's civil war, who back an overhaul of the nation's immigration system say they won't let up the pressure. Those groups, which range from organized labor and religious and civil rights groups to those representing tech companies in need of high-skilled foreign workers, hope they can get the Republican majority in the House to act on a comprehensive bill before the election year of 2014, when many assume they would be less likely to act on an issue which is sensitive for their Tea Party base.
Scott Corley, the executive director of Compete America - a coalition which advocates for reform of US immigration policy for highly educated foreign professionals - says the question of involvement in Syria shouldn't mean immigration reform gets put on the backburner. "We're not going to accept the crisis excuse," Corley told Politico. "There is always a crisis. Immigration is a crisis. Being in Congress you have to walk, chew gum, juggle knives and jump through hoops on fire all at once. That's the job."
Facebook CEO Mark Zuckerberg's immigration lobby group FWD.us, meanwhile, held its own "Day of Action" on Tuesday in which it urged members of the public to call or tweet their congressmen as a show of support for immigration reform. According to Politico, some 450 business groups are running ads in Washington papers this week to push for action on the topic, and the Silicon Valley Leadership Group - which represents Facebook, Google, Stanford University and Yahoo - will be sending out CEOs and California Latino assembly members to the capital as part of their own efforts next month. These and other tech-industry groups hope Congress will pass legislation rolling back restrictions on temporary worker visas for highly skilled foreign workers and green cards for foreign nationals who receive advanced degrees from US universities. "We feel like [the Syria] issue will be addressed in the next week or two, and then the congressional focus continues to move on to other issues," said Dan Turrentine, TechNet's vice president of government relations. "We respect the process to do as they see fit, but we absolutely think it can get done this year."
Other groups representing less moneyed interests echo that sentiment. "What are House leaders afraid of?" Frank Sharry, executive director of America's Voice, told Fox News in a statement. "As August recess demonstrated, the anti-immigrant movement has no juice and the pro-reform movement is on fire. The House leaders know what's at stake: If they block reform, the GOP will lose seats in 2014 and lose the White House in 2016." Catholic pastors across the country focused their sermons on immigration during mass last Sunday as part of a coordinated effort. A national Quaker group kicked off a 40-day period of fasting and prayer on Monday as part of its push for reform. And on October 8, a coalition of immigrant-advocate groups will hold rallies for the "National Day for Dignity and Respect" in 60 US cities.
RELATED: Immigration Reform 2013: Advocates For Path To Citizenship Plan 60-City Rally For October
© 2023 Latin Times. All rights reserved. Do not reproduce without permission.