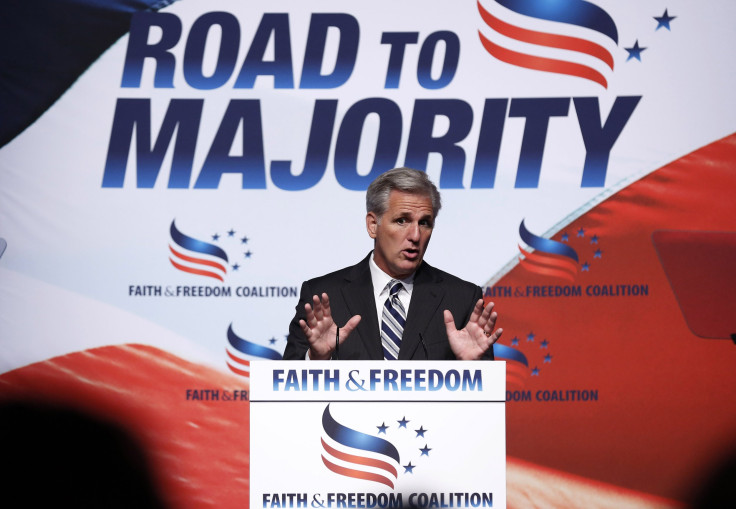 House Republicans elected Kevin McCarthy as their new majority leader in a closed-door vote on Friday two weeks after Virginia representative and current majority leader Eric Cantor lost to Tea Party challenger Dave Brat in a race in which Cantor's stance on immigration policy served as a central issue in Brat's campaign. McCarthy, who represents an agricultural district around Bakersfield, California which is over a third Latino -- and where farmers often rely on undocumented immigrants for a labor supply -- has said he supports a path to legal status for many undocumented. And as the new majority leader, one of his duties will include scheduling votes on legislation.
A core of rank-and-file House Republicans oppose immigration reform which would provide legal status or citizenship for the undocumented, while others are simply reluctant to move on what is perceived as a difficult issue with the party's conservative base. Democrats and immigrant activists say if bills like the comprehensive reform passed by the Senate last summer were to come to a vote in the House, it would pass. But on Sunday, the Los Angeles Times reported that McCarthy told reporters that he didn't believe there should be any reform with benefits for the undocumented "until we secure the borders, because the borders are not secure."
The New York Times noted in an article about McCarthy's Bakersfield district that immigrant-rights activists -- who after identifying him as a potentially "vulnerable" House Republican leader on the issue due to the demographic makeup of his constituency -- have for almost a year staged protests at his offices, including one occurring last August which brought an estimated 1,500 activists to town. McCarthy, the paper writes, complained about the protests earlier this year, saying they made him less sympathetic to the cause.
© 2023 Latin Times. All rights reserved. Do not reproduce without permission.