As a top official from Ukraine asks for more help from the West in regards to defeating the invading Russian army, a report on Wednesday claims that Russian President Vladimir Putin has lost at least 100 senior officers during the Russia-Ukraine war.
British Intelligence claims that at least 10 Russian generals have died since the war began, and that at least three Russian colonels were killed in the past two days. Beyond the ones who died, at least three generals heading up different invasion fronts have been fired or replaced by the Kremlin for reasons unknown, according to the Daily Beast.
"I see a lot of that was just kind of their own negligence, and sloppy generalship," Jamestown Foundation President and former Moscow envoy Glen Howard said. "Putin is definitely adopting a strategy trying to find a fighting general that will succeed. And luckily for us, he hasn't found one yet."
"The poor performance of Russia's armed forces during its invasion of Ukraine has been costly for Russia's military leadership, highly likely resulting in the dismissal of at least six Russian commanders since the start of hostilities in February 2022," British Intelligence noted.
Despite that and the continued gains that Ukraine appears to be making on different fronts, Ukraine's National Security Council head Oleksiy Danilov believes that the United States and the United Kingdom need to give more military support to the country in order to defeat Russia, another Daily Beast article reported.
"Unfortunately, the future depends not only on our country," Danilov said. "Our own capabilities, unfortunately, are not enough—this must be recognized. Without partners, this is impossible, but the question is how quickly they will give us the necessary weapons."
Ukraine has continued its momentum in defeating Russian forces and keeping them from hitting key objectives that they had, like conquering Kyiv and installing a Moscow puppet government, and Danilov has maintained that the Ukrainian army will not surrender to the Russian forces no matter what happens.
"We were promised Russians would make concentration camps and destroy all the country's top political leadership in a very short time. Someone said it would happen in three days, others in five—we were given a maximum of three weeks," he said. "I told them all: 'You don't understand our inner freedom. We will not surrender, we will fight.'"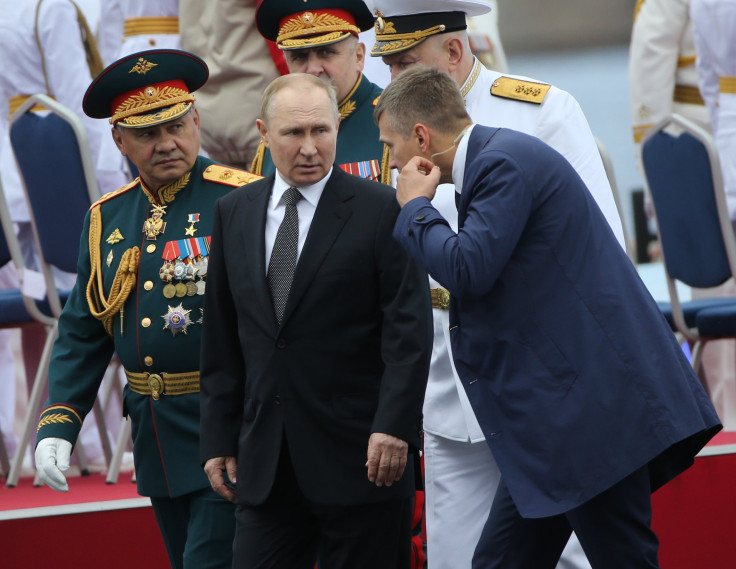 © 2023 Latin Times. All rights reserved. Do not reproduce without permission.