Major cities across the country grapple with a spike in violent crime during the Independence Day celebration. Gun Violence Archive said at least 150 people were killed by gun violence in more than 400 shootings around the country over the Fourth of July weekend.
The information, which includes the number of shooting occurrences and gun violence victims nationwide from Friday to Sunday, is still being compiled and will be updated.
The New York Police Department noted 26 casualties from 21 shootings in New York from Friday to Sunday. The cases dropped compared to the same period last year when 30 people were shot in 25 shootings.
NYPD said the city had 12 shooting occurrences on July 4th, resulting in 13 victims, up from eight shootings and eight victims the previous year.
With 767 shootings and 885 casualties so far this year, gun violence events in New York have increased by nearly 40% compared to the same period in 2020.
Meanwhile, Chicago Sun Times said that over 100 people have been shot, including 19 dead over the long Fourth of July weekend. After Police Superintendent David Brown highlighted concerns before the "most tough weekend of the year" for cops.
CNN affiliate WLS said one of the 14 persons murdered was a member of the Illinois Army National Guard. Though the Cook County medical examiner has not publicly published his name, his family identified him as Chrys Carvajal on social media.
Carvajal was assigned to the Illinois Army National Guard's Company L, Recruitment Sustainment Program, Recruiting and Retention Battalion, according to Lt. Col. Brad Leighton.
"(Carvajal) was new to the Illinois National Guard and was to be assigned to a transportation unit. He had recently completed Army basic training," Leighton said. "Our hearts go out Pvt. 1st Class Carvajal's family and friends.
A man opened fire while cops were dispersing a crowd of several thousand people and making more than 60 arrests, authorities said. Two Chicago police officers were hurt in the overnight shooting. Both are anticipated to make it out alive.
Unlike other cities witnessing an increase in violent crime, Chicago's homicide rate is 2 percent lower in June than it was in 2020. The number of victims has increased by 14%.
A less violent June was one of the reasons for the dip, with a 20 percent drop in homicides (98 instead of 78), a 13 percent drop in shootings (416 instead of 363), and an 8% fall in gunshot victims (540 compared to 499).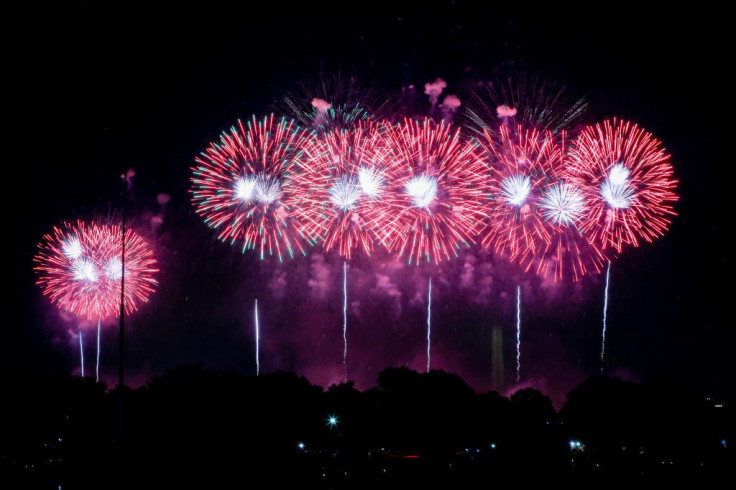 © 2023 Latin Times. All rights reserved. Do not reproduce without permission.