India overtook Brazil to become the second country with the most number of coronavirus infections in the world. Despite the surging number, the government continues to reopen the country in a phased manner, with Unlock 4.0 having being implemented just recently.
India has been consistently reporting more than 85000 new coronavirus infections each day for the last couple of days. Despite a record spike in the rate of infections, the government has announced to reopen undergoing trains and historical monuments, including the Taj Mahal. Some Indian states have already allowed restaurants to open every day of the week.
Recently, 65 staff members of a famous eatery close to Delhi tested positive for coronavirus, after which the officials ordered testing of the staff working at all eateries close by to the restaurant. Even though the officials are making efforts to locate and trace thousands of people who visited the restaurant in the week before the testing of staff, it is indeed challenging to be able to achieve the target.
The extended total lockdown in the world's second-most populous country has also brought the economy in deep trouble. India reported a record -23.9 percent dip in GDP, following which the economists are expecting that it will take a lot of time to drive itself out of recession.
Also, considering the fact the coronavirus infections are still surging, it is expected that the economy of the country will be further affected. India, with more than four million COVID-19 cases, is expected to overtake the U.S. by October to become the worst affected country in the world. The U.S. has reported more than six million coronavirus cases, however, the rate of infection has started to decline in the country.
There are no signs of a slowdown in the urban areas and the rural areas in India seem to have picked up now, leading to a recent surge in coronavirus numbers. The Capital of India, Delhi, had started showing a downward trend in the number of infections being reported in a day. But there is a second wave that seems to have hit the capital, which is now reported more than 2000 new cases from less than 900 per day more than a week ago.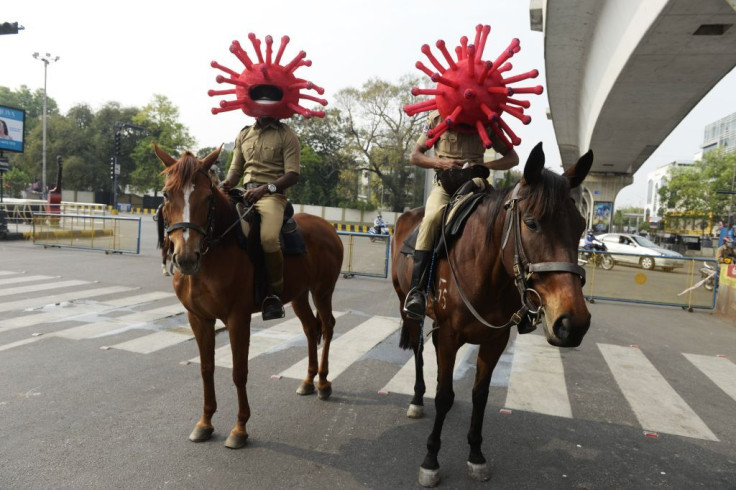 © 2023 Latin Times. All rights reserved. Do not reproduce without permission.