After spending at least six hours in a morgue freezer, a man declared dead by physicians was seen alive and breathing. A few days after, he was formally declared dead and cremated after succumbing to his injuries.
In a previous report, Srikesh Kumar was transported to the hospital on Nov. 18 in the Indian city of Moradabad in the state of Uttar Pradesh after being hit by a speeding motorcycle. On arrival at the district hospital, doctors pronounced Kumar dead.
"The emergency medical officer had seen the patient at 3 a.m., and there was no heartbeat. He had examined the man multiple times," Moradabad's chief medical superintendent Dr. Shiv Singh told the local press. At 4:30 a.m., Kumar was transferred to a government medical facility's hospital mortuary, where he was detained in a freezer for at least six hours.
Kumar's family members and police officers arrived at the mortuary the next day to sign a form agreeing to an autopsy after identifying his body. Madhubala Gautam, Kumar's sister-in-law, and four other family members went to the mortuary for the process. Gautaum was surprised to see signs of life when she touched Kumar.
"I touched his cheeks and called him jija ji (brother-in-law). To my happiness and horror, it was warm. He was breathing," Gautam told Times of India.
Kumar is seen being inspected by physicians and being transferred from the mortuary to a hospital on a stretcher in a video circulating on Twitter.
However, the 40-year-old died late Tuesday after a five-day battle for his life at a hospital in Meerut, where he was receiving treatment for injuries sustained in the traffic accident.
"He died late Tuesday at the hospital after slipping into a coma due to a clot in the brain. He was on ventilator support and critical throughout," Shiv Singh, Moradabad district medical officer, told The National.
The episode has been described as "nothing short of a miracle" by medical staff at the hospital where Kumar was initially admitted. Kumar's family is outraged at the incident, claiming that his time in the freezer may have killed him.
Kumar's family had previously stated their desire to file a medical malpractice lawsuit against the district hospital staff. However, they have yet to do so. An investigation into the doctor's activities is allegedly ongoing.
However, the district's chief medical officer has refuted allegations of medical malpractice. Singh said the patient was found to be in "suspended animation." It is a medical condition in which key body organs stop working temporarily, almost simulating death.
"We are still looking into the negligence allegations but so far we have found that it was a case of suspended animation," he said.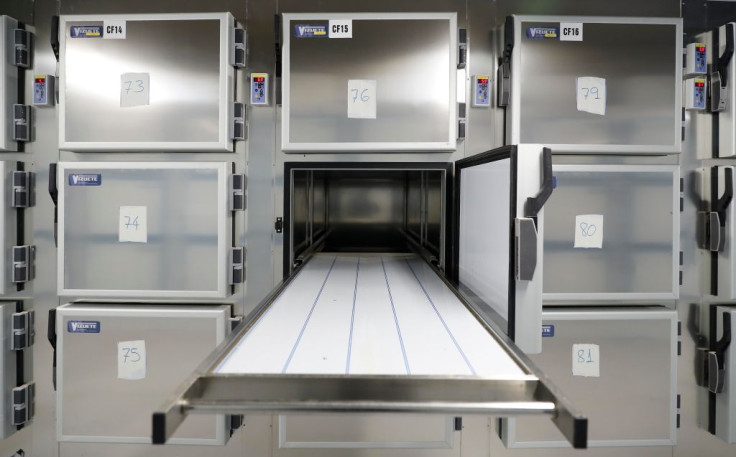 © 2023 Latin Times. All rights reserved. Do not reproduce without permission.