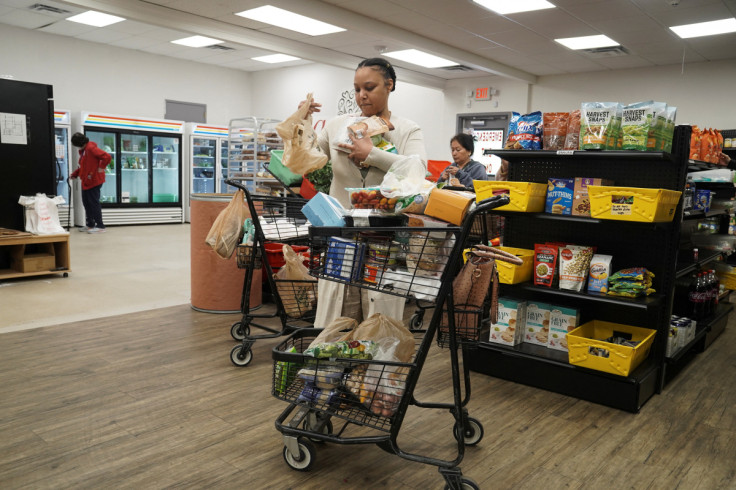 A survey revealed that Latinos in Georgia are mainly concerned with economic issues, such as the rising costs of living and inflation, wages, and the cost of healthcare.
The Georgia Association of Latino Elected Officials and BSP Research released the results of the "Puente para la Gente" Survey this week, highlights the primary concerns of the Latino community in the state at the moment.
For 47 percent of Latinos in Georgia, inflation and cost of living were the most important issues they wanted politicians to address, followed by improving wages and jobs, as well as lowering the cost of health care, both with 35 percent.
Asides from economic issues, community safety also emerged as a concern among the surveyed, with 20 percent wanting state leaders to address mass shootings and gun safety policies and 25 percent of Latinos expressing worry about protecting immigrant rights.
Regarding reproductive rights, 17 percent considered abortion a top priority and 71 percent of Georgia Latinos said they strongly support passing a law guaranteeing access to abortion for people who need it.
"Latinos in Georgia are pound for pound one of the most significant communities in American politics today. They have an opportunity to not only change how politics is done in Georgia, but the makeup of our federal government," Senior Analyst and Pollster at BSP, Stephen Nuño-Perez said in the press release that accompanied the survey results. "They have already changed the calculus in the US Senate. Whoever can address their needs for a better economic future, access to health care, a better environment, and a good education for their kids will unlock the opportunity for unprecedented change."
Regarding policies, Georgia Latinos were most supportive of passing a law to make housing more affordable regardless of immigration status, with 92 percent being in favor. The law they were second most in favor of was a law that establishes renter's protection, with 84 percent support.
How do Georgia Latinos lean politically?
The larger amount said they were moderate, with 40 percent identifying themselves that way. Moreover, 12 percent said they were very liberal and 20 percent they were somewhat liberal. Seven percent said they were very conservative and 12 percent that they were somewhat conservative.
Regarding current hot-button topics in public schools, a slim majority of Latinos leaned towards the more conservative side. 57 percent said they supported a law making it illegal to talk about gender identity in school, and 43 percent said they would oppose that law. Regarding a law banning Critical Race theory in school, 57 percent said they would support it, while 43 percent said they would oppose it.
The CEO of GALEO, Jerry Gonzalez, said the influence of Latinos is growing, and this survey showed what the community cares about.
"The remarkable growth in the Latino electorate, surging from 10,000 to 400,000, serves as a powerful testament to the rising influence of our community. The survey results highlight the priorities of our community, reflecting a shared aspiration for economic stability and social well-being."
© 2023 Latin Times. All rights reserved. Do not reproduce without permission.