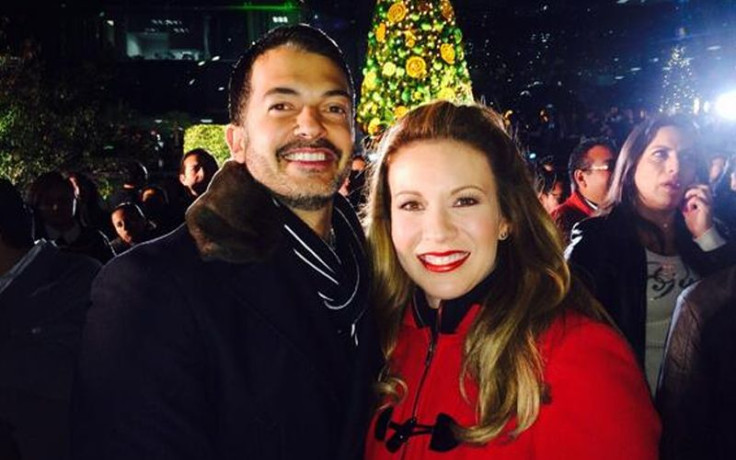 Fernando Del Solar has been on a steep uphill battle against cancer for the last couple of years. A recent report from a Mexican tabloid published horrible news from an inside source. Rumor has it that the cancer the 40-year-old "Venga La Alegría" host had not only spread from his right lung to his left lung, but it has now extended to his bones. The source told the magazine that at the beginning of February of this year the Argentine television personality moved out of his home he has with his family, wife Ingrid Coronado and children. Del Solar moved to Cuernavaca, Morelos where his parents reside and where they are taking care of him and trying to keep him motivated. It was also reported that the "Ganale Al Chef" host did not want to receive more treatment and was going to allow cancer consume him.
Following those reports Ingrid has fired back and debunked said rumors. Coronado told Hechos AM that he has not completely lost his battle and the reason he left home was for his family not so see him in pain and suffering. The "La Academia Kids" host gave an interview with "Ventaneando" where she denies all these allegations. "They will always say anything, I prefer not to give any importance to these types of comments," she said. "Any person that has been at the side of someone sick will give me the reason. The ones that have been there know that it's draining, that it's terrible, that it's difficult and today I wouldn't know who has it worst, the patient or whomever is by the patient's side, because whoever is there has to live life as if everything was great when things are terrible at home."
Ingrid Coronado also added the following which gave everyone hope that things are fine: "We all know that with diseases like these it's all like a seesaw. He has recovered weight, his face looks much better, he's in better spirits and much more energy. He decided to step aside a little bit, finish recovering and when he's 100% better he will return." Fernando's former "Venga La Alegría" co-host, Tania Rincón, also weighed in and said Del Solar is better than ever. "I think that Fer is better than ever enjoying his kids, Ingrid that is an exceptional woman and I don't think it's fair that they are trying to make news where there isn't any during such a complicated time. Ingrid is doing great, I know that Fernando is doing very well and enjoying extraordinary health. It was obviously not a cold, it was a terrible disease like cancer and he is coming along."
© 2023 Latin Times. All rights reserved. Do not reproduce without permission.