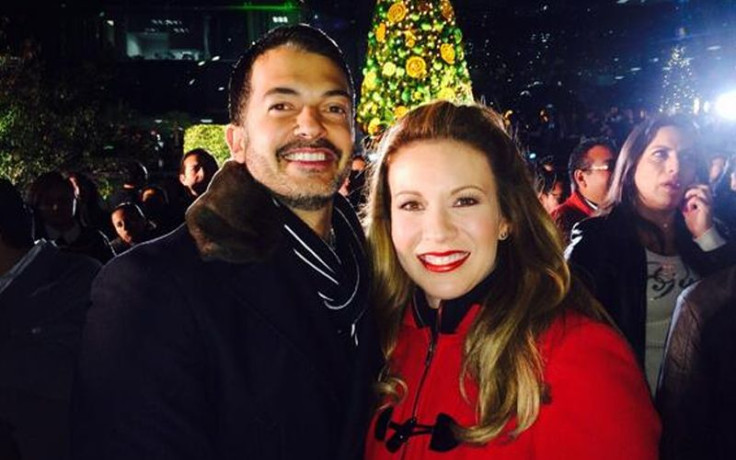 Fernando del Solar and Ingrid Coronado were one of Mexico's most beloved couples. Although their relationship had a rocky start, due to Del Solar being engaged to another woman at the time he started dating Coronado, they were able to push through and show they had love for each other. Their love was tested once again when the Argentine host was diagnosed with cancer. Ingrid stuck by Fernando during this difficult time, until earlier this year when it was reported the couple had split and he had moved out of his home and with his parents. Del Solar moved to Cuernavaca, Morelos where his parents reside and where they are taking care of him and trying to keep him motivated. Fernando's health condition seems to be better as he has resumed activities on television, but his relationship doesn't seem to have a bright future.
Now, Mexican tabloid magazine is reporting that the reason for the split between Del Solar and Coronado was due to a third person. The publication is accusing the "Venga La Alegria" host of having an affair with her co-host Poncho De Anda. They claim they have been together for five months and this was another one of the reasons Coronado left Del Solar. Ironically, it was the same morning show where Ingrid and Fernando first started their relationship. De Anda, is married to Lina Amashta, and they have been together for 12 years. We remember Poncho from his Telemundo days, his family still resides in the U.S. while he works in Mexico. The magazine also published that Ingrid flew to Mexico to put a stop to things and tell Ingrid to stop breaking up her family. Could this be true? It would be unfortunate if it is.
Following the rumors earlier this year of Ingrid's split from Fernando, she fired back and debunked said rumors. Coronado told Hechos AM that he has not completely lost his battle and the reason he left home was for his family not so see him in pain and suffering. The "La Academia Kids" host gave an interview with "Ventaneando" where she denies all these allegations. "They will always say anything, I prefer not to give any importance to these types of comments," she said. "Any person that has been at the side of someone sick will give me the reason. The ones that have been there know that it's draining, that it's terrible, that it's difficult and today I wouldn't know who has it worst, the patient or whomever is by the patient's side, because whoever is there has to live life as if everything was great when things are terrible at home."
© 2023 Latin Times. All rights reserved. Do not reproduce without permission.