Ashburnham phlebotomist Julia Enright, a dominatrix accused of stabbing her ex-flame to death near her home in 2018, has been found guilty of second-degree murder on Monday.
After roughly two days of deliberations, the Worcester Superior Court delivered its verdict, deeming Enright, 24, guilty of second-degree murder in the 2018 killing of Brandon Chicklis, 20, of Westminster in Massachusetts, NBC Boston reported.
Police recovered Chicklis' skeletonized remains 17 days after he disappeared. It was mercilessly wrapped in a tarp and trash bags off an embankment of Route 119 in Rindge, New Hampshire, on July 10, 2018, 17 days after he disappeared.
Prosecutors alleged Enright, a dominatrix who had a fascination with blood and death as per evidence, planned the murder as a "gift" for her boyfriend as the woman reportedly gets aroused with such violence.
They claimed Enright texted Chicklis about a "bloodbath" minutes before she invited him to come to a treehouse near her home while instructing him not to tell anyone where he's heading to.
However, Enright told the jurors she sent the text because she wanted to have sex with Chicklis without letting his current girlfriend, Jocelyn Williams, know, according to Worcester Telegram.
Within a week of the killing, the woman reportedly wrote a journal entry on her computer, describing "the event" as a "gift" for her former beau.
Enright, for her part, contended that the blog post was about a grave-robbing she did several days after Chicklis had died. She would also blame her occult-like interests on her then-obsession or "fixation" with recording artist Marilyn Manson, who is affiliated with the Church of Satan and follows The Satanic Bible.
Enright would later admit at trial that she killed Chicklis that day, but argues she was defending herself against a sexual assault. Initially, the woman lied to authorities about seeing him on June 23, 2018.
"I just have an insatiable curiosity to kill a person," the convicted killer later confessed as she took the stand in her defense, Law&Crime noted.
She will be sentenced on Jan. 18, with a second-degree murder conviction carrying a life sentence and the possibility of parole. A judge will then set the number of years, between 16 to 25 years, that must elapse before the convicted murderer is eligible for early release.
"You can't be unhappy with a mandatory life sentence with the possibility of parole," Worcester District Attorney Joseph D. Early Jr. said while admitting he had hoped for a first-degree conviction.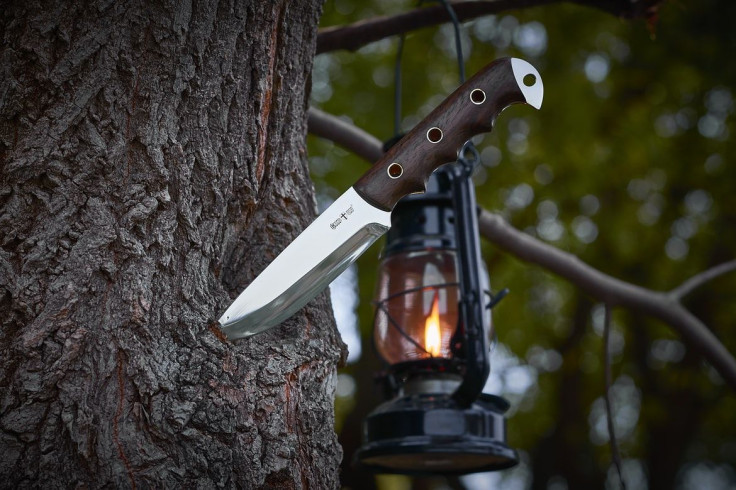 © 2023 Latin Times. All rights reserved. Do not reproduce without permission.