Jayne Rivera, an Instagram and TikTok star, has gone viral after posting photos of herself in front of her father's open casket at his funeral.
According to Twitter user Myron My, the model shared eight photos of herself in various stances on her Instagram account on Oct. 25. The incident happened a week after her father's death.
According to Ladbible, she captioned her post: "Butterfly fly away. Rip Papi you were my best friend. A life well lived."
According to a Redditor who discovered the Instagram picture, the caption also had a slew of hashtags like #papi #dadless #veteran #ptsd #funeral #neverforgotten.
The New York Post said Rivera wore a fitting black suit dress featuring one long sleeve and stockings.
She looked directly into the camera, smiling in some photos, while glancing over her shoulder and looking away from the lens in others.
Many people unfollowed Jayne Rivera due to her post. Some of her fans demanded that she take the photos down and apologize.
She did not take down the posts until her behavior angered many more netizens, even after being on the receiving end.
One follower reportedly wrote: "Jayne, delete these pics, apologise for your lack of discretion or I will stop following you and I hope others will do the same."
"This is a hard unfollow. God rest that man's soul," another one said.
As of writing, the social media celebrity had not responded to the reactions and had not issued a statement about the photos.
Following the backlash, she deactivated her Instagram account, and all of her postings are temporarily unavailable.
Jayne Rivera is a fitness model and social media sensation from Miami, Florida, who is 20 years old.
Her website mentioned that she has accounts on TikTok, OnlyFans, and YouTube.
The online star has amassed over 300,000 followers on her TikTok site, where she routinely publishes dance videos,
HITC said Jayne Rivera had over 80k followers before she deleted her Instagram account.
Jayne's channels feature everyday clothing, trip photos, and workout regimens.
According to reports, Jayne's late father was a veteran, which is one of the reasons why the post elicited such strong reactions in the United States.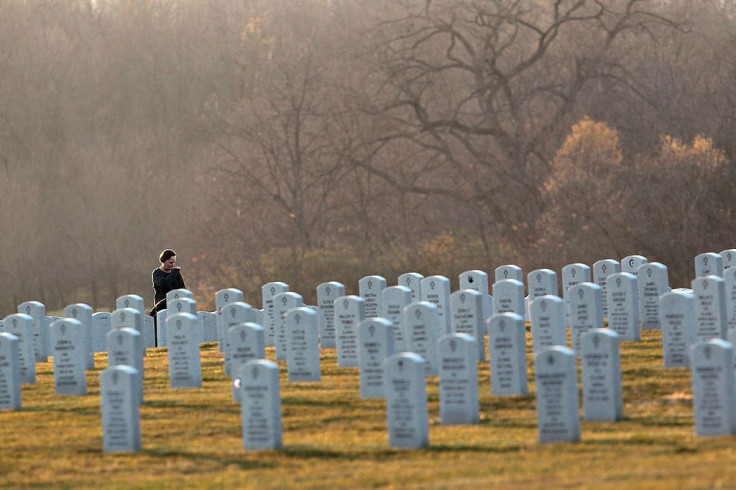 © 2023 Latin Times. All rights reserved. Do not reproduce without permission.