Megan Fox and Machine Gun Kelly are not backing down from sharing too much information about their sex life on social media after the American actress took to Instagram to post about her recent Airbnb stay with the rapper on Sept. 6.
"When I tell you that the table at this Airbnb saw some things," Fox, 35, said in her extremely revealing caption to a mirror selfie while in a bra and miniskirt from Danielle Guizo posing in front of the Airbnb unit's dining room table, Page Six reported.
In the comments section, MGK, 31, whose real name is Colson Baker, would chime in and tease, "I'm really glad that's not our table anymore."
His controversial response, however, has since been deleted, but was immediately spotted and immortalized by professional screen grabbers @commentsbycelebs as soon as it got posted.
While some social media users and fans expressed support to the flirty exchange, the NSFW details of the post immediately backfired on the couple, with hundreds of netizens flooding the comments section, calling them "gross," "desperate," and "cringe"
"Gross. Some things the rest of the world does not need to know. Please find some shred of decency and buy the owners a new table now," one Instagram account wrote.
Another would note, "They know they can just text each other with this stuff, right?"
One user ultimately pointed out that Kelly's 12-year-old daughter has her own Instagram page, which gives her access to details of her dad's wild sex life, according to News.com.au.
Fox and Kelly, however, are no strangers to oversharing about their steamy relationship and had been spotted several times displaying their affection towards each other way too publicly.
In June, Kelly filmed himself caressing his partner's boob at the iHeartRadio Awards while sharing the content for his Instagram.
"Goddamn, my love, you look so good," he said to Fox, who would laugh and instruct Kelly to instead cop a feel from "underneath."
The couple began dating in May 2020 following Megan's divorce with Brian Austin Green, Yahoo! Entertainment noted.
"Loving [MGK] is like being in love with a tsunami or a forest fire," Fox said in November. "The intensity of merging with him is just overwhelming, and the threat it poses is so powerful but so beautiful that you have no choice but to surrender with reverence and with gratitude."
Fox initially filed for divorce with Green in 2015 but decided to give it another shot after becoming pregnant with their third child, Journey.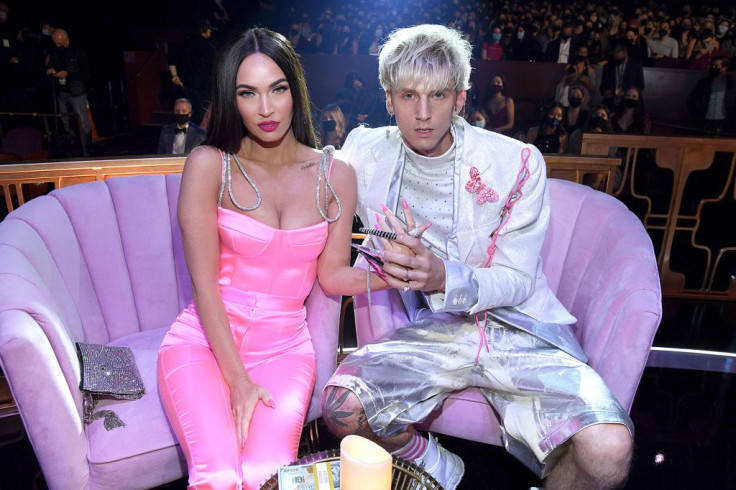 © 2023 Latin Times. All rights reserved. Do not reproduce without permission.