Petrobras shares hit an all-time low on Monday, with a reported 21% dip -- equals to wiping out 70 billion reais ($12.6 billion) in market value.
The stark dip comes as retaliation from investors, after Brazilian President Jair Bolsonaro replaced its market-friendly CEO Castello Branco with a retired army general Joaquim Silva e Luna as its new chief, following a dispute over fuel prices.
The news of Luna taking over the state-controlled group, despite holding no prior experience in the oil and gas industry, led to catastrophic outcomes. As reported in "Financial Times", the Brazilian real at one point lost 2.4% of its value and breached the threshold of R$5.5 to the US dollar, before recovering slightly to R$5.47 later in the day.
"Now, the current Petrobras chief executive, let's be very clear, has been at home for 11 months without working, working remotely. Now, the boss has to be on the front line," said Bolsonaro, adding: "This is for me unacceptable."
Bolsonaro has also condemned the firm's financial policy in the past, rueing how was only pleasing to financial markets and select groups in Brazil and should be changed as part of an effort to lower gasoline and diesel prices.
Credit Suisse, Santander, Scotiabank, Bank of America, Bradesco and XP analysts followed suit in terms of downgrading their recommendations on shares of Petroleo Brasileiro SA, as Petrobras, based in Rio de Janeiro, is officially known.
Shares in-state electricity company Eletrobras met with a similar fate on Monday after Bolsonaro opined that the firm would be the next sector in which the government would "stick its finger". The firm witnessed a 7% drop, earlier this week.
"If the press is worried about yesterday's switch [in CEO], next week there will be more," said Bolsonaro, as per the media outlet. "We will put a finger on electricity, which is also a problem".
On Saturday, Silva e Luna told Reuters news agency that the company needed to find "balance" in fuel pricing, considering the impact on shareholders, investors, sellers, and consumers. He reportedly floated the idea of a government fund, or "cushion", to lessen the effects of fluctuating fuel prices on consumers, as reported in "Al Jazeera".
Castello Branco's term as chief executive comes to end on March 20.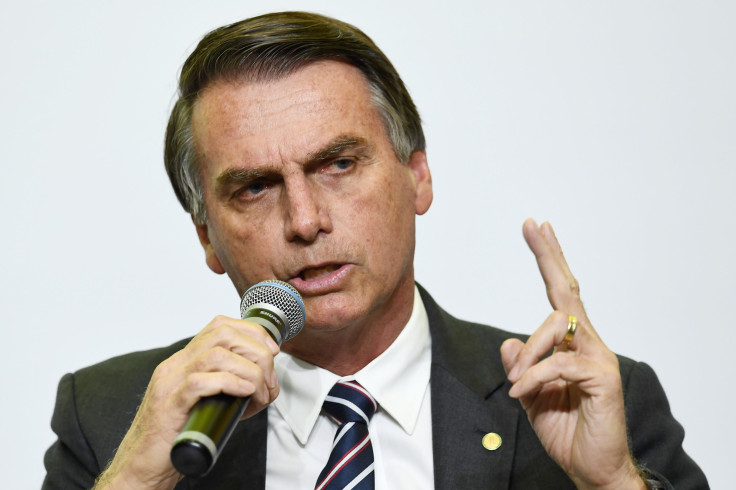 © 2023 Latin Times. All rights reserved. Do not reproduce without permission.