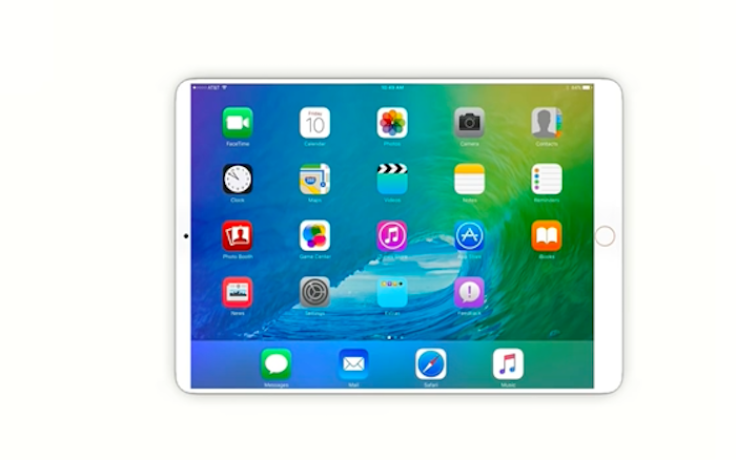 While everyone is anticipating the release of Apple's iPhone 7 smartphones, the Cupertino-based tech company is silently working on its iPad Air 3, which is slated for an October release.
It has been two years since Apple released its iPad Air 2 and many fans of the tech giant are waiting for updates on the next iteration of the Air series.
This week, MacWorld revealed that the iPad Air 3 was initially intended to be released in October 2015. However, Apple ditched the tablet last minute and instead introduced the iPad Pro and the iPad Mini 4 to the market.
Now that Apple is back on track in refreshing all of its product lines, the company is rumored to be releasing the iPad Air 3 this October.
Apple is very loyal when it comes to keeping its traditions, so an October release date is very possible, given that the iPad Air was publicly revealed on Oct. 22, 2013 and the iPad Air 2 was introduced on Oct. 16, 2014.
When it comes to the possible specs and features of the device, PC Advisor has said that fans should not be surprised if Apple is going all out in slimming its tablet to live up to its series name, Air. While it could be possible that the iPad Air 3 will come with a 6.1mm-thick body just like the second iteration, Apple is said to be looking for an alternative to the aluminium it used in producing the previous Air tablets that would be more durable and stronger, so that the Air 3 could be slimmer in width.
There is no word yet on the processor and the new features that could be included in this iteration, but it is already expected that color options would be Gold, Space Gray, Silver and Rose Gold. The tablet is also rumored to be designed to accommodate a Smart Connector, so that the device can be connected to a Smart Keyboard Cover.
Unfortunately, MacWorld has inferred that Apple will most likely discontinue its Air series once the iPad Air 3 is out because the company is going to focus more on the iPad Pro line.
© 2023 Latin Times. All rights reserved. Do not reproduce without permission.