Apple has yet to unveil the new iPhone 12 but rumors suggest that it is going to feature serious upgrades from its predecessor. With new leaks continuously rolling in, iPhone enthusiasts may already have an idea of what to expect from most aspects of the handset at this point—but that's just scratching the surface.
A breakdown of all the rumored specs and features of the iPhone 12 range suggests that aside from it being the first 5G iPhone, it will also be the first to feature a high-tech LiDAR scanner. Previous leaks also point to the iPhone 12 featuring a big boost in power through its A14 chipset.
When it comes to design, the iPhone 12 will feature a big change from the latest generations of Apple's handset. In part, the iPhone 12 will be inspired by the iPhone 4 and iPhone 5, though it is also going to feature some elements of the iPad Pro 2020 with its flatter metal frame, glass rear, and more squared edges.
Rumor also has it that the iPhone 12 range will be water resistant, so it's likely that the upcoming handset will retain the IP68 water and dust resistance rating found on the iPhone 11 range. Unverified leaked images of the iPhone 12 also suggest that its charging cable will get a redesign in the form of more durable braided cables.
As for what colors the iPhone 12 will come in, there have been rumors that it will debut a navy blue on its top-end models. For the standard phone, iPhone enthusiasts can expect a similar pastel range to the iPhone 11, which is available in black, green, yellow, purple, red, and white colors. Apple has yet to confirm if the iPhone 12 Pro and iPhone 12 Pro Max will be available in space gray, silver, gold, and midnight green, as other rumors suggest.
There's still no verified information about the iPhone 12 screen sizes, but available leaks suggest that the standard iPhone 12 will have a 5.4-inch display, while the iPhone 12 Max, iPhone 12 Pro, and iPhone 12 Pro Max will feature a 6.1, 6.1, and 6.7-inch display, respectively.
The iPhone 12 is also rumored to feature more power than ever with its 5nm A14 Bionic chipset. This chipset has a single-core and multi-score score that's ahead of the Snapdragon 865, the processor featured in almost all Android flagships in 2020. Its RAM will also reportedly get a boost, with leakers claiming that the iPhone 12 Pro and iPhone 12 Pro Max will have 6GB of it. On top of that, it will also feature support for the new 802.11ay specification, allowing it to share content at speeds of at least 20-30Gbps.
The iPhone 12 and iPhone 12 Max will reportedly come in 128GB and 256GB models, while the Pro and Pro Max will come in both of those and 512GB. As for their batteries, the standard iPhone 12 will feature a 2,227mAh battery while the iPhone 12 Max and iPhone 12 Pro will feature a 2,775mAh battery. 5G is also expected to make its debut on the iPhone 12, powered by a custom-made 5G antenna. However, some rumors suggest that not all iPhone 12 models will have support for mmWave 5G technology, as it's only reserved for the two top-end models.
Pricing leaks suggest that the iPhone 12 will cost between $649 and $1,399.
Previously, Apple announced that the iPhone 12 range would not go on sale until a few weeks later than usual due to the COVID-19 pandemic. If that is the case, then the iPhone 12 will likely launch sometime in October.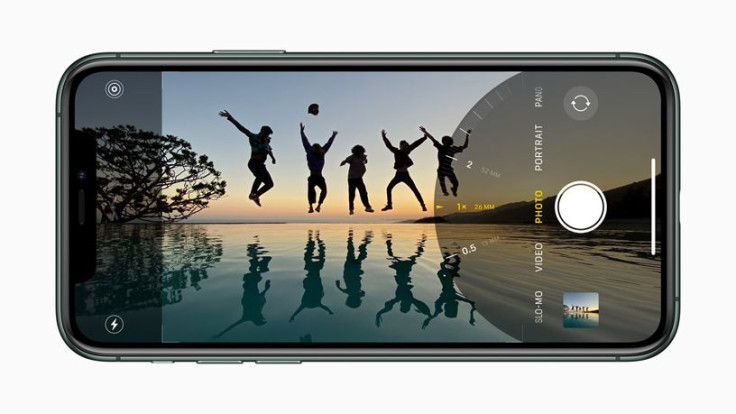 © 2023 Latin Times. All rights reserved. Do not reproduce without permission.