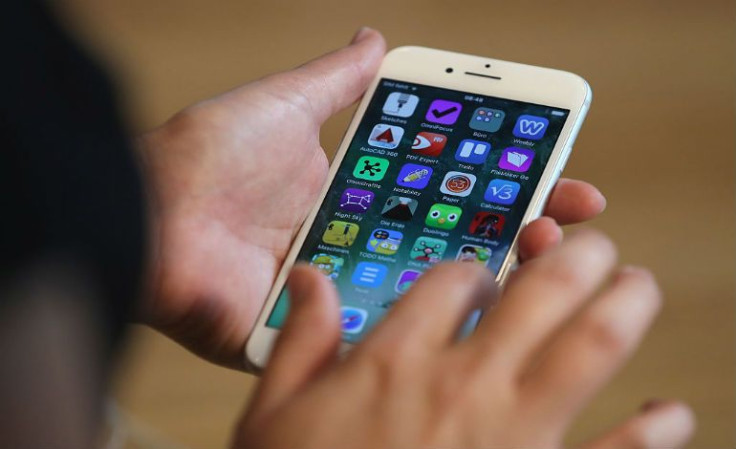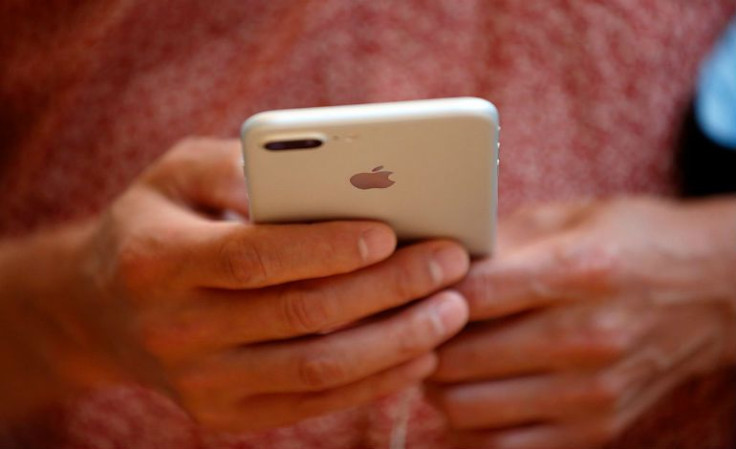 1. Hide Unwanted Apps
With Apple iOS 10 running on your iPhone 7 or iPhone 7 Plus or select older model iPhone, you can finally get rid of all of those apps you never use. Well sort of. While iOS doesn't exactly let you uninstall stock apps, it lets you hide most of them so you'll never have to see them again. To hide unwanted apps for good, simply long press its icon and hit the "x".
2. Turn Off Read Receipts
The personal decision to turn off your iPhone 7 or iPhone 7 Plus' read receipts or not is up to the individual. Some people don't mind if others know if they're read their messages or not while others do. If you fall into the latter category, the good news is that the new iOS update gives you control over this feature. Simply navigate to Settings > Messages, and set the "Send Read Receipts" toggle to the off position.
3. Open Camera from Lock Screen
You never know when a photo opportunity is going to present itself and for that reason, iOS 10 offers an easier way to open your camera. All you have to do is swipe left on your iPhone 7 or iPhone 7 Plus' lock screen and the camera will open right up. This ensures that you will never miss a chance to capture any of life's most fleeting moments.
4. Raise to Wake
For iPhone 6s/6s Plus, iPhone SE, iPhone 7 and iPhone 7 Plus users running iOS 10, the operating system's raise to wake does exactly what it says it will do. Just raise your iPhone up from whatever surface that you have it resting on and the display automatically lights up so you can instantly view your lock screen and whatever pending notification you may have missed when your phone was resting.
5. Block Spam Callers
Most mobile phone users today notice the recent uptick notice of spam calls whether your number is on the do-not-call list or not. These numbers call at random times of the day, either to request your opinion or to offer you a better deal on car insurance. With iOS 10, you can block these spam phone numbers in just a couple of simple steps. First, download an app such as Hiya that will identify potential spam phone numbers from the App store. Navigate to Settings > Phone > Call Blocking and Identification to view your call blocking options.
6. Widget Pane
Just a couple of years young to the iOS platform, widgets can now be customized easily in the iOS 10 software update. Now, when you swipe all the way to left either on your home or lock screen, a new widget pane opens up. Easily enable, disable, or rearrange all widget to your preference.
7. 3D Touch Lock Screen Notifications
While iOS 9 brought along system-wide support for 3D Touch, it wasn't available on the lock screen until iOS 10 rolled in. Now users can 3D Touch notifications to get a comprehensive preview alongside the ability to reply.
8. Create Photo Slideshow Using Memories
Another useful convenient feature of iOS 10 is the arrival of Memories in the Photos app. This function scans your entire image library and creates thematic movies from them all. Whether you have hundreds of images or thousands of them, you can see the final result of the movie by hitting the Memories icon at the bottom bar in the Photos app. What's more, you customize your memories by adding or removing pictures, trimming any video clips that may be included and also change the background music track that's playing.
9. Uber
Ridesharing apps like Uber are now supported in the Maps app thanks to iOS 10 along with a couple of useful improvements. Simply launch Maps, search for your destination, then tap Get Directions and then Get a Ride and choose your favorite car service app.
10. Raw Images
Mobile photography enthusiasts will appreciate what the iPhone 7 and 7 Plus finally brought along, the ability to capture images in RAW format. This is ideal for image editing either with an app for iPhone or on a desktop PC. Manual mode for iOS 10 supports RAW image capture so you can step up your photography game and create amazing image results.
11. Single Tap Unlocking

With iOS 9, all users need have to do to unlock their iPhone is pick it up and press the Home button to wake the device up--resting their finger on the button and suddenly the phone is unlocked. While that's a simple, effective, and intuitive way to access your device, Apple switched things up with iOS 10? By default, unlocking an your iOS device with your fingerprint requires that you first awaken the phone by pressing the home button, resting your finger on the it until the message "Unlocked" appears on the status bar. To enable the iOS 9 unlocking method within iOS 10, navigate to General > Accessibility > Home Button > Rest Finger to Open.
12. Customize Your Lock Screen
Lock screen privacy can now be personalized in iOS 10. This system enhancement lets you choose what content shows up on your screen when it wakes up. To customize your lock screen, head over to Settings > Touch ID & Passcode, swipe down to "Allow access when locked", and toggle off anything that you don't want to appear on your lock screen. You may want to disable apps that you wouldn't want anyone to access without your permission such as Wallet or Home Control.
13. Optimize Storage
Now you can easily manage and optimize the amount of storage downloaded songs take up on your iPhone. To take control of your storage options, navigate to Settings > Music and then swipe down till you see an Optimize Storage menu. From there you can choose exactly how much of your available system space that you want to store your music.
14. Collaborative Notes
Now when you launch the Notes app in iOS 10 to begin writing a note, you'll discover that there's a new share icon placed at the top right. Tap it to for the option to add people to this particular note and you can even send links via email, inviting others to join a note, social media apps like Twitter, and a range of other services. Everyone with access to the note can edit and see any changes that are made in real-time.

15. Send Handwritten Notes
For a personal touch when sending notes, hold your iPhone in landscape while you're in Messages. The built-in keyboard of iOS 10 displays a squiggly line at the bottom, tap it to send handwritten notes and to your contacts.
© 2023 Latin Times. All rights reserved. Do not reproduce without permission.