Iran has denied any involvement in the recent stabbing of author Salman Rushdie. While authorities are still trying to pin a motive for Hadi Matar's attack on the writer, death threats have been part of Rushdie's daily ordeal since publishing his book "The Satanic Verses". The Indian-born writer has long been faced with threats to his life since Iran issued a fatwa, or a religious decree, that called for Muslims to kill the now 75-year-old author for writing blasphemous messages about Islam.
According to Reuters, Iran's foreign ministry spokesperson Nasser Kanaani said Rushdie and his supporters were the only ones to blame for the attack citing how freedom of speech did not justify what Rushdie had written against the Islamic religion in his novel. "No one has the right to accuse Iran in this regard," he added.
The spokesperson also pointed out that Rushdie exposed himself to outrage by "insulting Islamic sanctities" and crossing the lines of over 1 billion Muslims. Kanaani stated that the country has no other information about Matar other than what was visible on the attacker's social media. An initial review of the suspect's social media accounts revealed posts that were sympathetic to Iran's Islamic Revolutionary Guard Corps (IRGC) and Shi'ite radicalism. The IRGC has since been accused by Washington of carrying out an extremist campaign around the world and is known to have significant influence by the Iran-supported group Hezbollah.
Matar was born in New Jersey to parents who emigrated to the U.S. from Yaroun, a town in the southern part of Lebanon near the Israeli border. Yaroun reportedly is adorned and riddled with posters of Khomeini and IRGC commander Qassem Soleimani, both of whom were killed in a drone strike by the U.S. in 2020. Matar's mother claimed her son started to display mood swings and got heavily immersed in religion after a trip to Lebanon in 2018.
Meanwhile, U.S. Secretary of State Antony Blinken denounced Iran's statement. Although he did not directly blame Tehran for the attack, he slammed how its state-affiliated media gloated over the attempt on the writer's life. Blinken praised Rushdie's support for freedom of expression and religion and said, "Iranian state institutions have incited violence against Rushdie for generations."
At the same time, State Department spokesman Ned Price condemned the Iranian government for blaming Rushdie for the attack. "It's disgusting," he said.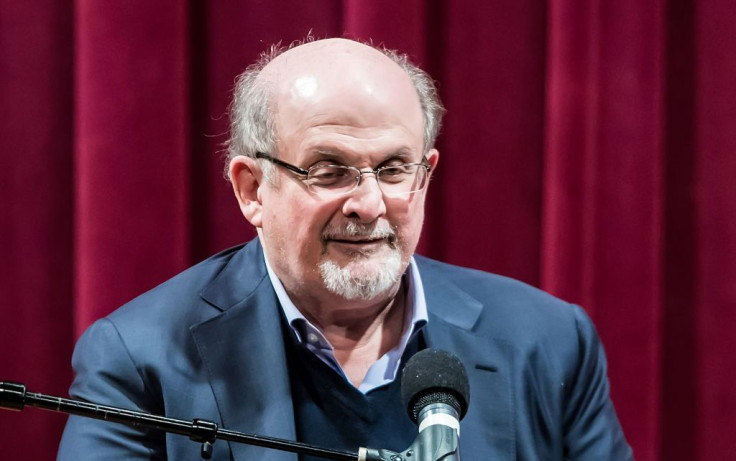 © 2023 Latin Times. All rights reserved. Do not reproduce without permission.