After the death of Iranian woman Mahsa Amini on Sept. 16, protests in Iran regarding its strict laws and morality police escalate as the government and Iranian President Ebrahim Raisi enter new restrictions on online presence as well as refusing an interview with a CNN reporter.
Amini was killed on Sept. 16 after she was arrested by morality police in Iran regarding her attire, which they considered "unsuitable." Her father had alleged that the actions of the police had caused her to go into a coma before dying, and that bruises were found on her legs when her body was returned to the family, according to Reuters.
Officials from Iran have claimed that she died from a "heart attack," even as her family confirmed that she did not have any pre-existing health conditions when she was arrested for her attire by authorities, CNN reported.
"They're lying. They're telling lies. Everything is a lie ... no matter how much I begged, they wouldn't let me see my daughter," Amjad Amini said.
An outpouring of anger over her death has turned into violent protests and demonstrations in the street, with women leading the charge as they wave and burn their veils. Some of the women were even seen cutting their hair in public as a sign of protest. Riot police have been deployed by the government, and over four people have reportedly been killed directly due to these "security forces".
Due to the strength and anger behind the protests, which have been happening for a fifth straight day and over eight known casualties so far, the Iranian government has put heavy restrictions on the internet access of its citizens, many of whom have not faced such censorship since 2019.
"Iran is now subject to the most severe internet restrictions since the November 2019 massacre," NetBlock said.
Hacker collective Anonymous plastered a message of support on several Iranian government websites in response.
"We support your determination for peace against brutality and massacres. We know that your determination stems not from vengeance, but from your longing for justice. All tyrants will fall before your courage. Long live free Iranian women," the message said.
CNN reporter Christiane Amanpour was set to interview Iranian President Ebrahim Raisi regarding the protests while he was in New York to address the United Nations this week, but Amanpour canceled at the last minute after Raisi's staff requested that she wear a headscarf out of "respect," referencing the "situation in Iran," the Nigerian Tribune reported.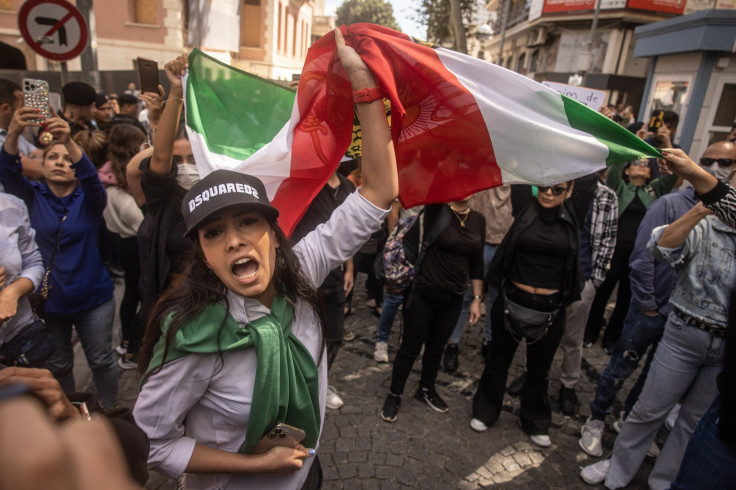 © 2023 Latin Times. All rights reserved. Do not reproduce without permission.