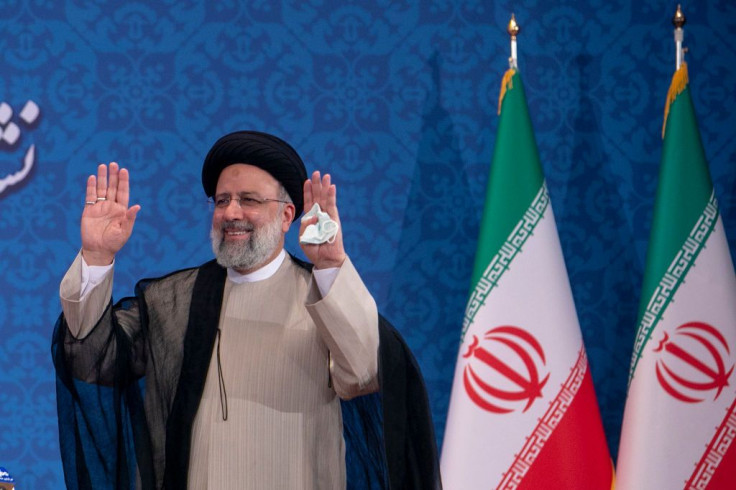 CNN's chief international anchor Christiane Amanpour had to back off after an aide of Iran's President Ebrahim Raisi told her that no interview will happen if she will not oblige to Raisi's request for her to wear a headscarf.
"The aide made it clear that the interview would not happen if I did not wear a headscarf. He said it was 'a matter of respect', and referred to 'the situation in Iran' – alluding to the protests sweeping the country," Amanpour said on Twitter, who remarked that the interview could have been Raisi's first on US soil and "an important moment to speak" with the president.
According to the journalist, she had been scheduled to meet the Iranian president while he was in New York for the UN General Assembly and had planned to ask him about topics concerning Iran, especially amid the protests in the country that sparked after a woman died in custody of its "morality police."
"This was going to be President Raisi's first ever interview on US soil, during his visit to NY for UNGA. After weeks of planning and eight hours of setting up translation equipment, lights and cameras, we were ready. But no sign of President Raisi," Amanpour tweeted.
Forty minutes after the interview was scheduled to begin, an aide approached Amanpour and told her that Raisi was "suggesting she wear a headscarf, because it's the holy months of Muharram and Safar."
Amanpour said she declined the president's request because no law in New York suggests that it's a must to wear headscarves. In her defense, she also contended that no Iranian president ever required her to wear a headscarf while doing an interview outside Iran.
As the president snubbed Amanpour after her refusal of his request, the journalist and her team decided to walk away. On Twitter, the journalist posted a picture of her alone, facing an empty chair.
Amanpour, known for her impactful journalism coverage, was praised online for refusing to wear a headscarf.
© 2023 Latin Times. All rights reserved. Do not reproduce without permission.