Elnaz Rekabi, the Iranian rock climber who controversially competed without a hijab at a competitive tournament at the height of the anti-hijab protests related to the death of Mahsa Amini, thanked her supporters in social media as she reportedly is under house arrest.
Rekabi thanked her followers on social media by posting a picture of herself rock climbing while thanking the many people who have supported her through the controversy, which found her leaving the Seoul-based competition early after competing without a hijab, according to CNN.
"I am endlessly grateful for the support of you, all the people of Iran, the most decent people of the planet, athletes and non-athletes, and all your support in [the] international community," she said. "What I have gained till today was regarding the caring of you beautiful souls; and the future would not be a road without obstacles if you are not coming along."
Rekabi's net worth
The Iranian rock climber is a well-known and prolific competitor in her sport, but she gained mainstream attention this week for competing without a hijab in a competition. The 33-year-old athlete's abilities have earned her respect and a sizable net worth of $2 million, Useline reported.
Despite this sizable wealth, Rekabi, like many athletes in the country, are forced to leave money and hand over power of attorney of their properties to the Iranian government as a way of discouraging them from defecting or leaving the country, BBC reported.
Before the Seoul tournament, Rekabi had reportedly left a $35,000 check to the government and gave the power of attorney to Iran's Mountaineering Federation to sell her family's property if she does not return.
After the hijab incident, Iranian officials had reportedly forced her to make a public apology regarding not using a hijab while threatening her family, and that she is currently under house arrest. However, Iranian officials have denied this and claimed that she is only at home "resting."
Many have heralded her reported protest of the hijab rules both in the country and outside of it, with many people meeting her in the airport and calling her a "heroine" after her quick return into the country.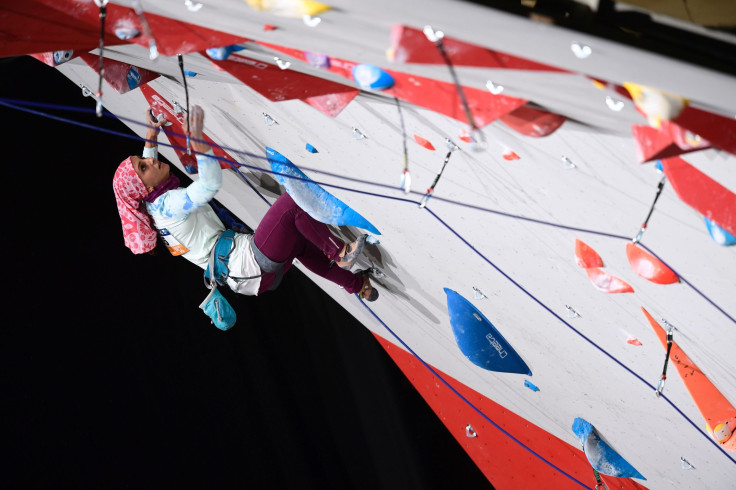 © 2023 Latin Times. All rights reserved. Do not reproduce without permission.