Trespassing is a serious crime anywhere even if there are groups who want to back their cause. Unfortunately for a group of vegan activists, they were caught intrude at the Hall Green Farm and it comes as no surprise that a farmer got irate.
Perhaps the only thing that went wrong is that the farmer lost it and even launched a flying kick to one of the activists. Footage of the entire incident was captured by the group known as Meat The Victims.
The group was inside the farm trying to capture footage of alleged animal cruelty. The group screamed when one of their comrades was kicked in the back and falling to the floor.
"Get out now, every single one of you, I don't give a f**K," the raging farmer stated. "All of you get out, otherwise I will wrap this f**king bar round your f**king heads."
At one point, the protesters were begging the farmer to let them go when they were cornered. As they were trying to retreat, the farmer appeared to lunge at what looks like the same man that was kicked and made contact with the face.
The video was later uploaded to the group's Facebook page and used the footage to back their cause. Part of the post read:
"If you're not vegan you are paying for this man to be in business. You are paying for these horrific places to be legal for the selfish choices you make when you choose to pay for and consume the bodies of victims."
West Yorkshire Police were able to arrest the man in the video. The unnamed man is facing four counts of the alleged assault
"Officers attended at the address and found a number of people present nearby. Following enquiries a man was arrested on suspicion of four offences of assault," the police stated.
The case is still ongoing and it was not mentioned if the activists would also be charged with trespassing.
The Department for Environment, Food and Rural Affairs said the conditions at Hall Green Farm are 'no worse than any other farm'.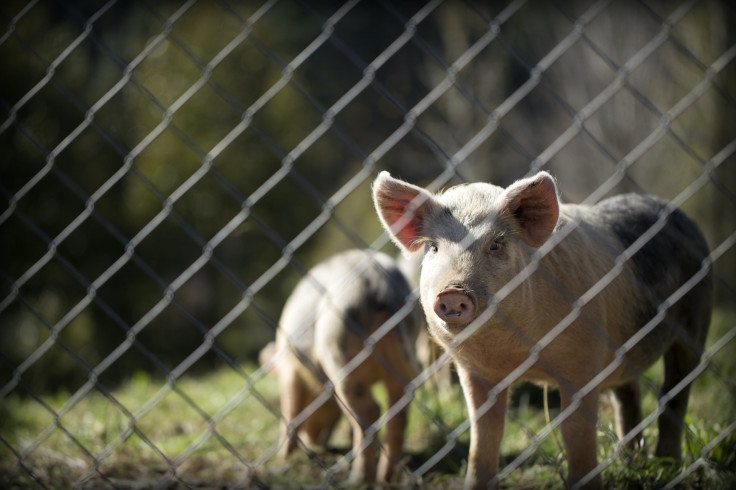 © 2023 Latin Times. All rights reserved. Do not reproduce without permission.