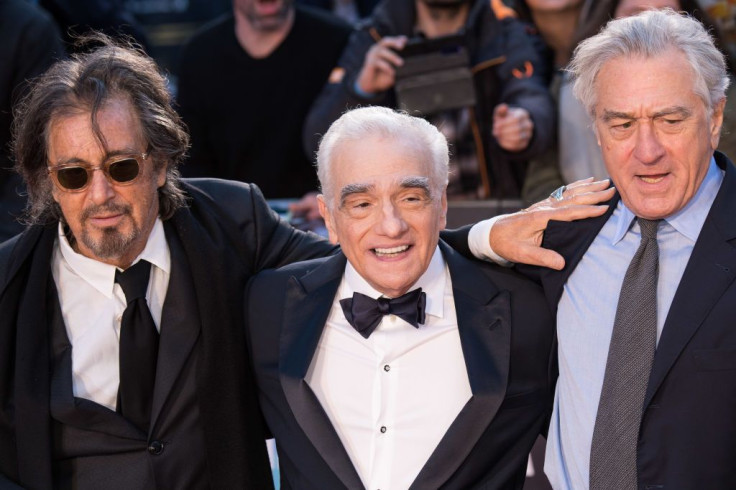 After being stuck for months in development hell, director and producer Martin Scorsese's masterpiece "The Irishman" has finally made it to its theatrical release on November 1, 2019, following its world premiere at the 57th New York Film Festival on September 27, 2019. And for those who can't contemplate the idea of watching the over three hours film in a theatre - you can opt to watch it on Netflix starting November 27, 2019.
But even for a Netflix watch, the film is pretty lengthy- 209 minutes long to be precise. And while we are in an era of pause, break, and watch later, "The Irishman" practically demands to be watched in one go, minus any distractions. Still wondering why you should watch it though? Apart from the plot being interesting enough, the movie has a stellar cast to boot.
An epic crime film, "The Irishman" is based on the 2004 book "I Heard You Paint Houses" by Charles Brandt. It stars Robert De Niro, Al Pacino, and Joe Pesci, with Ray Romano, Bobby Cannavale, Anna Paquin, Stephen Graham, Stephanie Kurtzuba, Jesse Plemons, and Harvey Keitel in supporting roles. In fact, Joe Pesci came out of unofficial retirement to star in the film after Scorsese asked him to take the role several times.
"The Irishman" is the story of Frank Sheeran (De Niro), a truck driver who ends up becoming a hitman and who gets involved with mobster Russell Bufalino (Pesci) as the powerful Teamster Jimmy Hoffa (Pacino). A Scorsese masterpiece through and through, you may end up glued to your seat all throughout the movie.
But! If and when you may need the loo, here's the best part to quickly make a run for it: According to the movie's producer Jane Rosenthal, her advice is to "Use the bathroom now." But if watching the 209-minutes of cinematic wonder without getting up for a second sounds impossible, then the best place to take a breather would be the two-hour mark.
Before that Al Pacino's Jimmy Hoffa meets with Tony Provenzano (Stephen Graham) at an empty club. Things don't go smoothly and soon chaos ensues until Robert De Niro's Frank Sheeran makes an appearance to sort things out.
But if the latest raving reviews for Martin Scorsese's "The Irishman" are to be believed, you won't even realize it and the film will end, leaving you wanting for more.
© 2023 Latin Times. All rights reserved. Do not reproduce without permission.