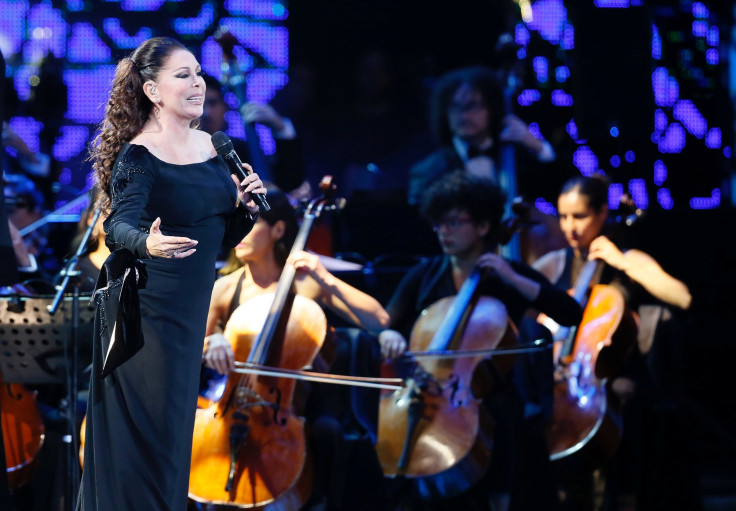 Isabel Pantoja in addition to going through a complicated family situation also at a professional level has difficulties. The singer had everything planned to give a concert in Miami and three days later another in Puerto Rico, but the American dream has faded for the moment as the United States has denied her permission to enter the country.
Universal Music, the record company label of the singer, and Global Talent Services issued a statement in which they assured that the concerts in Miami and Puerto Rico will not be held for reasons beyond the artist's and the organization's control. "The artist's visa, granted in the first instance by the U.S. Embassy, was denied days ago in a second review," says the letter. "We hope to announce shortly the dates on which these concerts can be scheduled again and we feel all the possible setbacks that this situation may cause to the fans of the artist and to all the team of people who for months have been working in the organization of these concerts," they added.
Anabel Pantoja, niece of the Spanish singer, spoke to Kiko Hernández from the show "Sálvame" and gave him her account of the reason why Pantoja had to cancel her Miami and Puerto Rico dates. singer has detailed, according to her, the true reason why she had canceled the tour. "My aunt will not enter Miami because of her criminal record," Anabel Pantoja said according to Hernández. He also revealed, as reported by Semana, that Pantoja didn't want to go all the way to Puerto Rico for just one show and she was demanding another date for her to perform.
The singer was sentenced to prison and the payment of a fine of roughly $1.4 million for a crime of money laundering, according to La Vanguardia. The singer served her sentence until October 28, 2016, and it won't be until October 28, 2019, when her criminal record will be deleted.
In 2014 the singer entered the jail of Alcalá de Guadaira, about 12 miles from the Andalusian city of Seville, to serve a two-year sentence after allowing the laundering of illicit benefits obtained by her then partner, the ex-mayor of Marbella Julián Muñoz. For his crime Muñoz, he has served six and a half years in prison for money laundering and passive bribery.
© 2023 Latin Times. All rights reserved. Do not reproduce without permission.