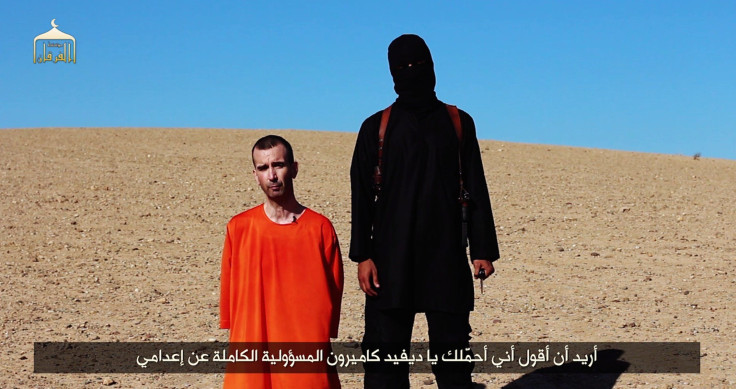 A video supposedly released by the Islamic State, or ISIS, militant group shows the beheading of British aid worker David Haines.

 The video begins with images of British Prime Minister, David Cameron and then shows Haines, who is dressed in orange and kneeling in front of a militant dressed in black and wearing a ski mask.

"My name is David Cawthorne Haines. I would like to declare that I hold you, David Cameron, entirely responsible for my execution," the victim says. 

The 44-year-old Haines, who was abducted in March 2013, then states that Cameron joined the United States in a coalition against ISIS "just as your predecessor Tony Blair did."
"This British man has to pay the price for your promise, Cameron, to arm the Peshmerga against the Islamic State," the militant, who speaks with a British accent, says.

 The Foreign Office said officials were trying to confirm the video's authenticity.

 In the meantime, Cameron responded via Twitter saying, "It is an act of pure evil. My heart goes out to the family of David Haines who have shown extraordinary courage and fortitude throughout this ordeal."
Haines is the third hostage executed (and the first British victim) in the past month by ISIS, which previously released videos of the beheadings of American journalists James Foley and Steven Sotloff.

"We will do everything in our power to hunt down these murderers and ensure they face justice, however long it takes," the prime minister said. 

Haines was kidnapped while working for the aid group ACTED in Syria. He had previously worked in Libya and South Sudan.
© 2023 Latin Times. All rights reserved. Do not reproduce without permission.