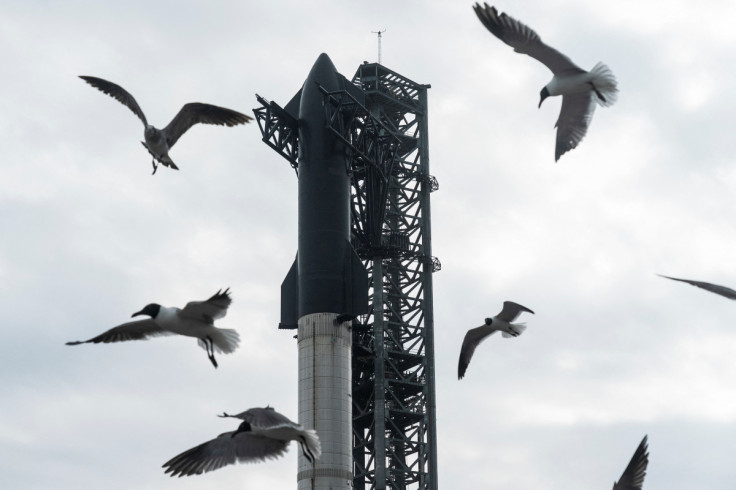 SpaceX's Starship is counting down to its first-ever launch of the world's biggest rocket that is scheduled for Thursday. The 62-minute window was supposed to launch Monday but failed due to a launch issue.
According to SpaceX's mission plan, Starship is a fully reusable transportation system designed to carry both crew and cargo to Earth orbit, help humanity return to the moon, and travel to Mars and beyond.
The combined Starship spacecraft and Super Heavy Booster that stands at 395 feet tall, are currently scheduled to launch from SpaceX's Starbase facility in Boca Chica, Texas at 8:28 a.m. CT.
Boca Chica, Texas, a small beach city among the Rio Grande Valley, a deep south sector close to the Mexican border, is finally receiving the attention of the public ever since Elon Musk mentioned interest in a private launch for their commercial launches in a September 2011 speech.
Site solid work began in 2015 and major construction of facilities began in late-2018.
The Rio Grande Valley has a Hispanic population of 1,055,214, according to the Census Bureau, and many Hispanics living near Boca Chica are excited that they are finally "on the map", while other Hispanics think otherwise.
"It [SpaceX site] probably provided more jobs to a community that needs jobs, while at the same time taking advantage that Hispanics tend to accept lower pay," longtime Valley resident Jose Perales said. "It was a strategic move. Plus, land in Texas is probably cheaper than most places, especially in the Rio Grande Valley."
Another resident thinks otherwise.
"It is changing the way people view us [Hispanics]," longtime Valley resident Mario Garcia said. "I've been living in the RGV for more than 20 years, and we are finally getting the right attention we deserve. It's too often that we see the Rio Grande Valley come in the news in a negative manner, it is always obesity, drugs, border violence, or corruption. To have a positive light shown on us, gives us hope for the future."
To view the SpaceX launch, click here.
© 2023 Latin Times. All rights reserved. Do not reproduce without permission.