On March 22, Italy reported another 651 fatalities, taking the total number of people killed by the coronavirus pandemic to 5,476, the highest globally. So, in order to combat the further spread of the virus, the Italian Government has taken the decision to impose stricter lockdown measures in the nation to slow down the rapid spread of coronavirus.
The Italian Prime Minister, Giuseppe Conte, made the announcement that all the factories which are not producing essential goods will be shut down in a video message posted on his official Facebook page. All that will be allowed to function and remain open would be supermarkets, public transportations, pharmacies, banks and post offices as well as anything that is concerned with food distribution and essential public services.
"We are slowing down the productive engine of the country, but we won't stop it. It is not an easy decision, but it is a decision that prepares us to tackle the most severe moment of the contagion. This decision is necessary today in order to contain the spreading of the epidemic as much as possible," the prime minister said.
"The health emergency, as we foresaw, is turning into a full economic emergency, but I want to say to all of you that the state is here, the state is present. The government will take extraordinary measures that will allow us to stand up again and restart as soon as possible," he further added.
As the number keeps jumping higher, the Italian government and its hospitals is finding it harder and harder to handle the situation. And yet, according to Angelo Borrelli, head of the civil protection agency, the number of those infected is decreasing.
"Today's numbers are smaller than yesterday's," he told reporters. "We all hope that this trend can be confirmed in the new few days. But we must not lower our guard."
As per observation, the UK is, unfortunately, expected to follow the trajectory of coronavirus in Italy
"The trajectory of the epidemic in the UK is so far roughly comparable to the one in Northern Italy, but with the epidemic in Northern Italy two to three weeks ahead of the situation in the UK. It is [also] possible that a lockdown strategy similar to the one imposed in Northern Italy may be adopted by the UK and other countries at some point in the future," said Professor Francois Balloux, from University College London.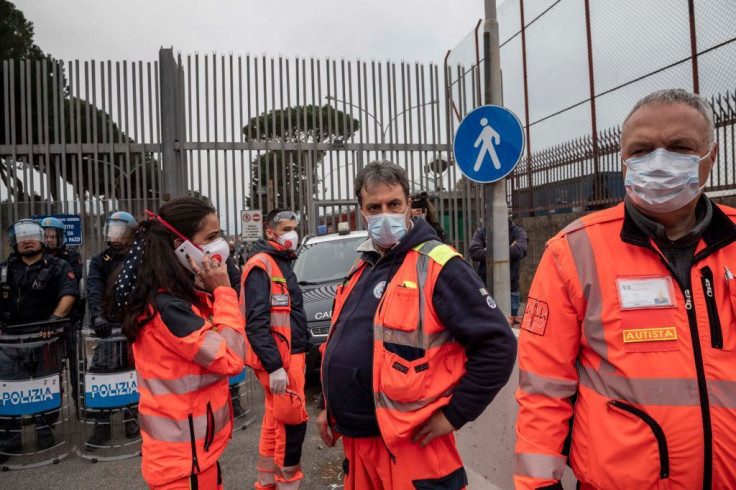 © 2023 Latin Times. All rights reserved. Do not reproduce without permission.