A top Italian Mafia boss who has been on the run for 30 years was captured and arrested on Monday. Matteo Messina Denaro, is Italy's no.1 fugitive who has been convicted of being the mastermind behind some of Italy's most heinous killings. He is considered to be among the top bosses of Sicily's Cosa Nostra.
Denaro, now aged 60, was arrested while at La Maddalena clinic in Palermo, Sicily seeking treatment. Although authorities did not specify what he was being treated for, he was captured at an upscale medical facility reputed for treating cancer patients. Local media reports said Denaro has been coming into the clinic and undergoing treatment for a year, Associated Press reported.
During a news conference, Carabinieri general Pasquale Angelosanto, who heads the police force's special operations squad said it was Denaro's health condition that led authorities to his capture as they honed in on him on a date he was scheduled to come in for tests and treatment.
Denaro did not resist arrest after two Carabinieri officers held him in each arm and walked him out of the clinic and into a black van waiting outside. He was dressed in a brown leather jacket with a matching skull cap and his trademark tinted glasses and wristwatch worth over $37,000. As soon as Messina was led outside, applause from onlookers rang out from the sidewalks.
The Chief Prosecutor in Palermo, Maurizio De Lucia stated that Denaro had been booking his clinic appointments under the pseudonym Andrea Bonafede. Over the years, hundreds of police officers have been tasked with tracking him down, being the last of three top-level Mafia bosses who have been on the run for decades.
Denaro has been in hiding since the 1992 bombings he was believed to have orchestrated that claimed the lives of top anti-Mafia prosecutors. He faces multiple life sentences after being tried in absentia and is expected to be incarcerated in a maximum security prison under restrictive conditions, typically reserved for the top mafia bosses. A good number of informers and prosecutors strongly believe Denaro is the last secret keeper of information as well as vital names of people who have been involved in many of the high-profile crimes done by the Mafia.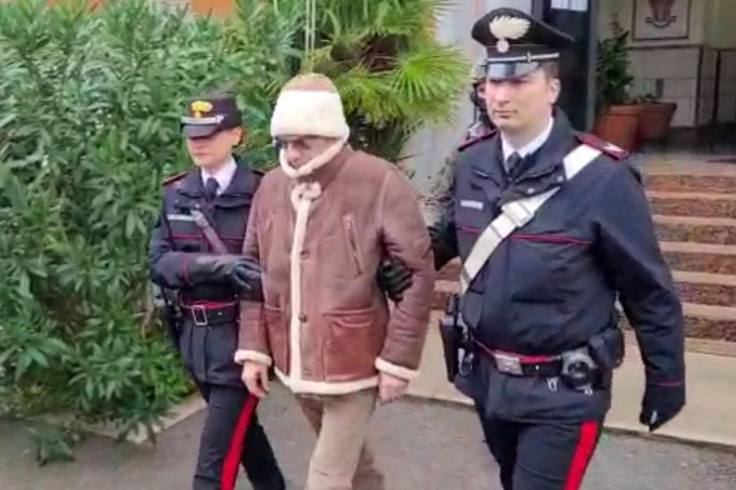 © 2023 Latin Times. All rights reserved. Do not reproduce without permission.