A friend-turned-detractor of Ivanka Trump has spoken out about President Donald Trump's oldest daughter and their fractured friendship. In a new article for Vanity Fair this week, Lysandra Ohrstrom revealed how Ivanka was as a friend and how her creeping disillusionment with her led to the collapse of their friendship.
Ohrstrom described her former relationship with Ivanka as "more sisters than best friends." She said they were inseparable, traveling to far-flung countries together and sneaking out of nightclubs to watch movies somewhere else.
Their friendship began when they were in seventh grade at Chapin, an Upper East Side all-girls' school. Ohrstrom said she was eager to land on the popular side of the classroom, ruled over by Ivanka and about five other wild and entitled preteens. She said she also found Donald Trump memorable at that time, always asking her if Ivanka was the prettiest or the most popular girl in their grade.
"'Who's prettier than Ivanka?' I recall him asking once with genuine confusion, before correctly naming the two girls I'd had in mind," said Ohrstrom. "He described one as a young Cindy Crawford, while the other he said had a great figure," she added.
Ohrstrom revealed that while she and Ivanka had the best friendship as teens and young adults, their differences were too much to surmount as they skated through adulthood. Their friendship ended completely in 2009, just shortly after she served as a maid of honor in Ivanka's wedding to Josh Kushner.
Ohrstrom recalled her frustration once when Ivanka Trump did not ask her about her new job, which prompted her to text her about it. "I don't remember her exact reply, but it was something along the lines of, 'Ly, I'm too busy for this s***," she said.
She also described Ivanka as having "the Trump radar for status, money, and power, and her dad's instinct to throw others under the bus to save herself." Ohrstrom said Ivanka once goaded her and a few other girls into showing off their breasts out the window of their classroom in what she called "flashing the hotdog man," and how Ivanka saved her face and pleaded her innocence when they got caught.
Ohrstrom said she had kept mum for so long. After she voted for Joe Biden on election day, she decided to write about Ivanka and the Trumps "with no eye toward publication," saying she does not owe them her silence. "I've watched as Ivanka has laid waste to the image she worked so hard to build, embodying a more polished and intellectual offshoot of the Trump brand," she said.
"Although friends and family have warned that this article won't be received the way I want, I think it's past time that one of the many critics from Ivanka's childhood comes forward—if only to ensure that she really will never recover from the decision to tie her fate to her father's," said Ohrstrom.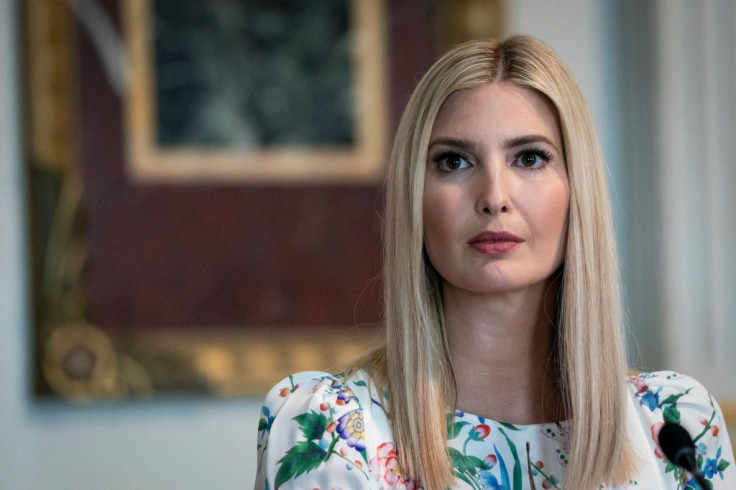 © 2023 Latin Times. All rights reserved. Do not reproduce without permission.