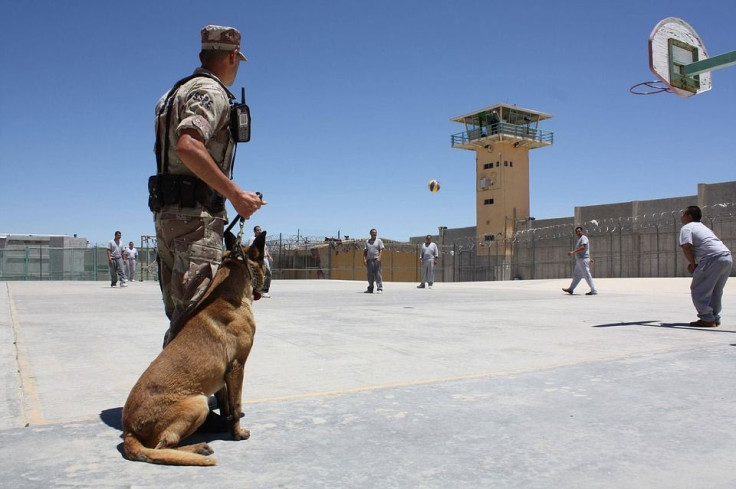 An inmate recently freed from the New Jersey South Woods State Prison has been charged with murder just two days after his release. Jerry Crawford, 25, was released on parole supervision under "public health emergency credits" on Nov. 4, 2020 while serving prison time for burglary.
According to Fox News, Crawford was charged with murdering 18-year-old Davion Scarbrough on Nov.6 when he gunned down the teenage boy in Bridgeton with his accomplice Yusuf Waites. Waites, 23, was also released from Garden State Youth Correctional Facility in Crosswick a month before the shooting incident. He had just completed his sentence on a gun charge.
Detectives who were able to acquire CCTV footage for evidence said both Crawford and Waites were caught on surveillance camera with Scarbrough in the nearby Burlington Manor Apartments shortly before the victim's body was found riddled with gunshots. The teenage victim was spotted near a dirt path in a field at the intersection of Burlington and Pamphylia Ave., just less than half a mile from South Woods State Prison.
Meanwhile, court documents stated that Crawford was already in jail on gun theft charges last month and was accused of stealing a vehicle involved in a crash. However, the said charges were dismissed. Crawford's legal representative, Al Wheeler, said Crawford was a passenger in the said vehicle and that investigators found no substantial evidence that he was in possession of a gun.
The two suspects have been indicted on charges of first-degree murder and first degree conspiracy to commit murder in the fatal shooting of Scarbrough. Their 18-count indictment also includes eight other defendants, who are charged in connection with a separate killing, a drive-by shooting and a daylight gun battle last December. While Crawford's charges are limited to the Scarbrough homicide, Waites is also charged in the separate case included in the indictment.
When COVID-19 cases started to heavily hit the US, with high fatalities and soaring infection rates recorded in state prisons, officials released about 2,261 adult inmates in New Jersey who are nearing the end of their sentences. Inmates convicted of murder, aggravated sexual assault and "repetitive, compulsive" sex offenders were excluded from those considered for release.