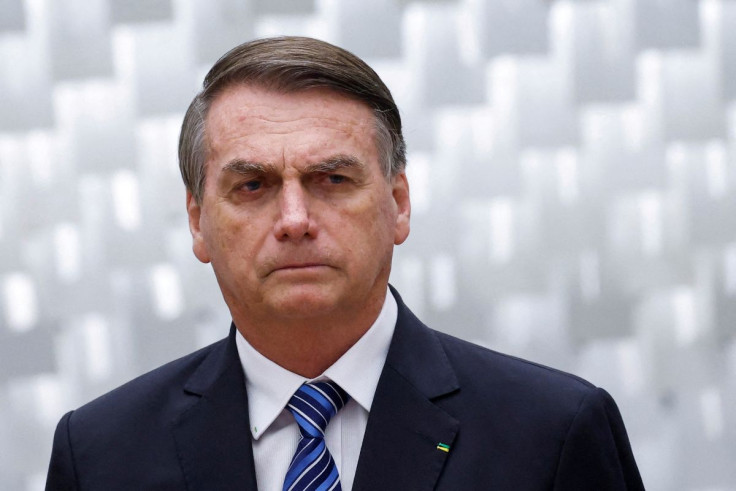 As part of a criminal investigation into an alleged coup attempt in Brazil, former President Jair Bolsonaro was questioned by federal police.
He claimed that he had shared a video that questioned last year's election result "by mistake," reported The Guardian.
On Wednesday morning, he spent more than two hours with the police investigators.
This comes nearly four months after thousands of his supporters ran riot in Brasília. The country's new administration has called it a botched coup. It was intended to reinstall Bolsonaro, a far-right former army captain, as the President.
But the pro-Bolsonaro riot failed, and Luiz Inácio Lula da Silva, the winner of last year's election, is still in power.
Federal investigators are trying to find out and punish the perpetrators of January's violence.
Bolsonaro appeared before police officials over a video that he shared on Facebook two days after the Jan. 8 uprising. It claimed that last year's election had been rigged by electoral authorities.
Bolsonaro reportedly told police officials that he had shared the video by mistake. He told them that at the time, he was under the effect of morphine that he had received after being taken to a hospital in the U.S.
According to Al Jazeera, his spokesperson Fabio Wajngarten said that Bolsonaro "repudiated all the unfortunate events that happened in Brasilia."
His attorneys said that Bolsonaro not only denied responsibility for the riots, but told investigators that he had "turned the page" on his narrow defeat to Silva.
Daniel Tesser, Bolsonaro's lawyer, said that from the moment of Bolsonaro's defeat, "he made a transition." Bloomberg reported that the attorney added that and on Dec. 30, "he left the country for a vacation he hadn't taken for four years."
Gleisi Hoffmann, the president of Lula's Worker's Party, scoffed at the claims made by the former President. Hoffmann said that he has the "ears, the snout and the tail of a coup-monger and he is going to tell the federal police he's not a coup-monger?!"
As a result of an investigation into online disinformation, Bolsonaro is expected to be stripped of his political rights by Brazil's electoral court.
He no longer enjoys political immunity from prosecution. He faces at least 16 separate probes.
© 2023 Latin Times. All rights reserved. Do not reproduce without permission.