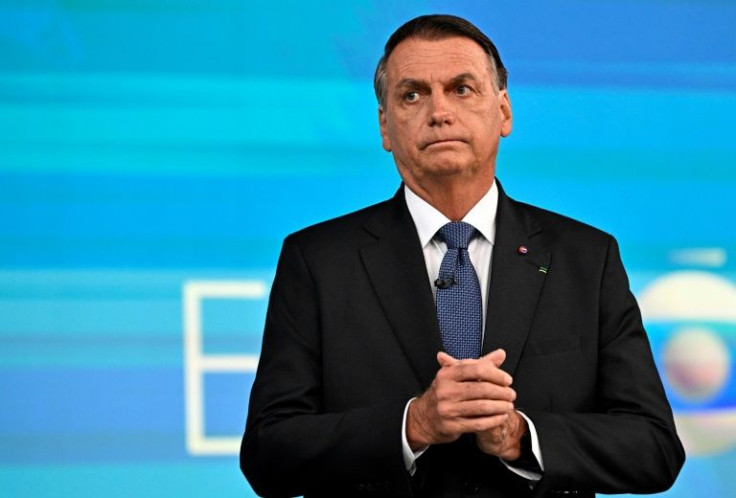 An investigation into falsified Covid-19 vaccination records is being done in Brazil. And in connection with it, former president Jair Bolsonaro's house was searched by cops on Wednesday.
Bolsonaro, who is a vocal skeptic of coronavirus vaccines, was not named by the Federal Police, reported DW.
But they confirmed that they were searching for "the insertion of falsified Covid-19 vaccination data" into the electronic vaccination records system of the Health Ministry.
Brazil's comptroller general's office said in February that Bolsonaro was registered as vaccinated.
After the raid, the former President again denied getting the shot.
He said that for his part, "there was nothing falsified," and that he "didn't take the vaccine."
According to Al Jazeera, Bolsonaro said that he was "surprised" by the search of his house and added that police had seized his mobile phone.
In connection with its investigation into false health records, the Federal Police said that it arrested six people and searched 16 properties in Rio de Janeiro and Brasilia.
The police said that the falsified entries happened between November 2021 and December 2022, and they "resulted in the alteration of the true Covid-19 vaccination status of the individuals in question."
The police noted that as a result, those people were able to emit vaccination certificates and use them to "evade health restrictions" that have been put in place by authorities in Brazil and America.
Two sources said that cops had arrested Max Guilherme and Mauro Cid, who are personal assistants to Bolsonaro.
As for Bolsonaro, in December he left Brazil for America after losing his re-election bid to Luiz Inacio Lula da Silva.
After the search, Bolsonaro supporter Valdemar Costa Neto said that they trust that all "doubts the Judiciary has will be clarified and it will be proven that Bolsonaro didn't do anything illegal."
Yahoo! News reported that the U.S. needs international air travelers to present proof of Covid-19 vaccination. It is a requirement that the White House announced Monday would end on May 11.
Johns Hopkins University data revealed that approximately 700,000 Covid deaths were recorded in Brazil. In connection with Covid, it is the second-highest death toll in the world after the U.S. Bolsonaro's administration was slammed and faced large protests over its handling of the coronavirus pandemic.
© 2023 Latin Times. All rights reserved. Do not reproduce without permission.