Nemesio Oseguera Cervantes, better known as "El Mencho," and his two brothers co-rule the deadly Jalisco cartel, according to documents from Mexico's Ministry of Defense (SEDENA).
According to a top-secret "urgent" report from the National Guard's 14th Battalion in Jalisco state that was released by "Guacamaya" hackers on August 11, 2022, El Mencho is allegedly still in charge of the Jalisco cartel.
However, the document from Milenio showed that his brothers Abraham Oseguera Cervantes and Antonio Oseguera Cervantes, also known as "Tony Montana," are now in charge of the cartel.
The document also revealed that a few of El Mencho and his brothers' kin rose to prominence as regional coordinators and plaza bosses for the criminal organization.
They included El Mencho's current spouse Guadalupe Moreno Carrillo and some of their kids, including Jessica Johanna Oseguera Gonzalez.
Jessica Johanna, also known as "La Negra," was sentenced to over 25 months on money laundering charges before being released from a U.S. prison earlier this year.
Fifteen of the 45 "capos" of the Jalisco New Generation Cartel are still unidentified by investigators, according to the National Guard, who also said this in the report.
The military did point out that they are aware of their methods and the places they are in charge of.
According to the military records cited by the Borderland Beat, the Mexican drug cartel's operations have now crossed international boundaries due to the failure to apprehend these alleged criminals.
The reports also mentioned that the U.S. government has condemned the rise in border violence and significant drug trafficking in 2018.
The National Guard claims that the Los Cuinis, the Jalisco cartel's elite armed wing directed by Ulises Yovani Mora Tapia, alias "El Yiyo," who is sought by the DEA for drug trafficking, also maintains a partnership with the Jalisco cartel.
The bulk of cocaine, methamphetamine, heroin, and other illegal substances that are imported into nations in North and South America and some areas in Asia and Europe are attributed to the Jalisco cartel.
El Mencho's organization makes millions of dollars via gasoline theft, arms smuggling, and drug trafficking. At least 20 Mexican states, including Mexico City, are now home to the Jalisco cartel.
According to reports, El Mencho prefers to transport large amounts of drugs via Pacific channels, bringing cocaine from Colombia and ephedrine from China via Colima's Manzanillo port.
The U.S. government already announced a $10 million reward for information that resulted in El Mencho's capture. One of the most elusive criminals in the entire globe is still the Jalisco cartel leader.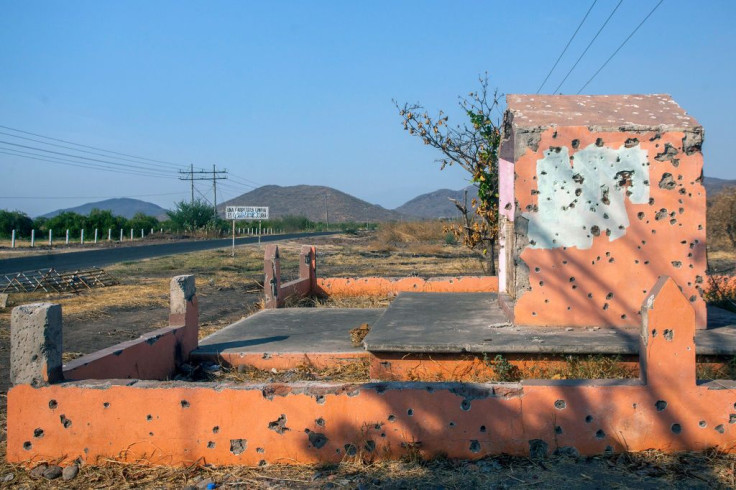 © 2023 Latin Times. All rights reserved. Do not reproduce without permission.