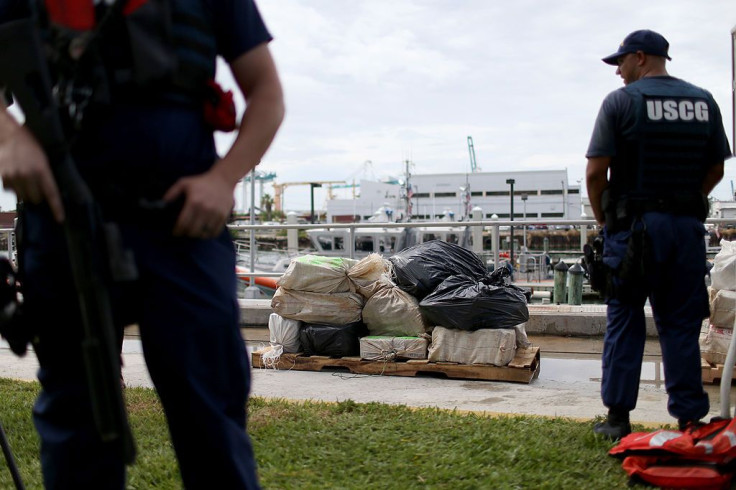 Authorities have told that a body found wrapped in black garbage bag in a park in Guadalajara is of Carlos Enrique Sánchez, one of Mexico's most notorious gangsters.
Sánchez was a former top lieutenant of the Jalisco New Generation Cartel, abbreviated as CJNG. Sánchez, also known as "El Cholo," split from CJNG in 2017 and formed his own cartel, La Nueva Plaza.
The body was found in Jardin Hidalgo on Thursday, according to police. A United News Post report states that the knife pinned to his body has two signs on it, one of which reads "the traitor El Cholo" in Spanish.
"This material confirms the existence of an orchestrated strategy to destabilize the state by an organized crime group/ Everything indicates that it's... Carlos Sanchez Martinez, nicknamed 'El Cholo,'"Jalisco Attorney General Gerardo Octavio Solis Gomez was quoted in a report.
Authorities accused Sanchez of being behind the grenade attacks on the US Embassy in Guadalajara in December 2018. According to Mexico News Daily, there were no fatalities as a result of the crash.
In 2018, Sanchez was said to have split from the Jalisco cartel and its boss, Nemesio "El Mencho" Oseguera. He formed the New Plaza Cartel with Erick "El 85" Valencia and carried out brutal attacks in Tonala, Zapopan, Tlaquepaque, and Tlajomulco de Zuniga.
The United States is promising a $5 million reward for details leading to Valencia's conviction on cocaine trafficking charges.
Prior to his body being found, a video emerged on Thursday showing Sánchez seated in a white lawn chair wearing a red Lacoste T-shirt, surrounded by armed men in disguise carrying massive guns, assumed to be CJNG members.
In the footage, a handcuffed Sánchez claims to be working with Mexico City Police Chief Omar Harfuch Garca, who was injured in a June assault in the capital reportedly carried out by CJNG gunmen.
In a Twitter update, Garca refuted the allegation, claiming he would not be bothered by criminals' "false messages."
Sánchez also said he had the assistance of two police commanders in Guadalajara, likely reading remarks scripted by the CJNG. Authorities put both commanders on suspension on Thursday while awaiting the results of the investigation.
© 2023 Latin Times. All rights reserved. Do not reproduce without permission.