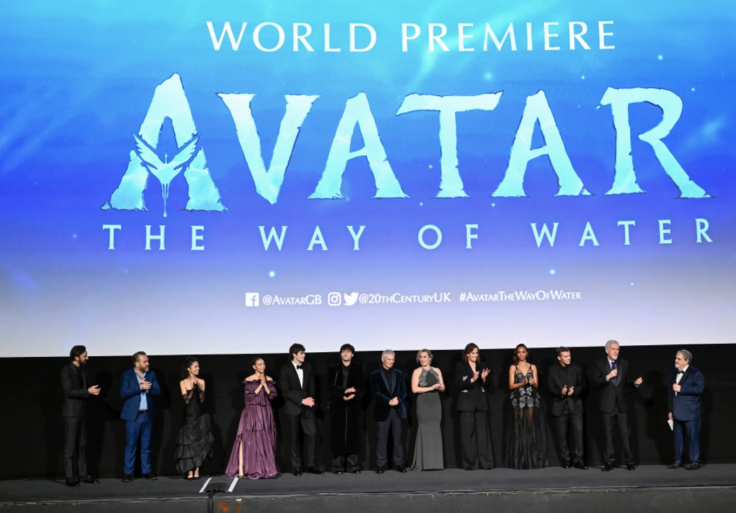 James Cameron, director of the highly anticipated sequel, Avatar: The Way of Water did not attend his L.A. premiere Monday night after testing positive for Covid. The Award-winning filmmaker revealed the news Sunday during a Zoom reception at the opening ceremony of his multimedia exhibit in Los Angeles. The long awaited sequel to Cameron's Avatar - the highest grossing film of all time, comes 13 years after Cameron's original hit the big screen. The epic sci-fi/ action film produced by 20th Century Studios hits theaters December 16th. Earlier this week, Director James Cameron and the sequel were nominated for Golden Globe Nominee for Best Director, Motion Picture and Golden Globe Nomination for Best Motion Picture, Drama. Unfortunately, the director tested positive for COVID, "so obviously I can't be there, jeopardize other people."
"I am in LA, just back from Tokyo, and I managed to pick up Covid on the plane, so I'm isolated and can't go to my own premiere tonight," Cameron told Deadline. "The number of people I've told over the years, 'ah, we'll catch up and I'll see you at the premiere…well, I guess not. Man proposes, and God disposes." A Disney rep tells Deadline, "James Cameron has Covid, but is feeling fine."
"He tested positive as part of a routine testing cadence," continued the statement, "He will continue to complete his schedule virtually but will not be at the premiere."
The visionary filmmaker initially revealed the news of the infection on Sunday night, during the opening ceremony of his multimedia experience Pressure: James Cameron into the Abyssat the Natural History Museum of Los Angeles County. He was set to attend the event in person but spoke at the opening reception via Zoom due to testing positive.
"I want to first of all, apologize to everyone who's gathered there tonight. I can't be at my own party. I was traveling around the world [for Avatar: The Way of Water premieres] … and on the flight back from Tokyo I started to feel kind of heavy. I got tested and sure enough I have COVID, so obviously I can't be there, jeopardize other people," Cameron said at the opening ceremony of his exhibit via zoom.
Cameron did however get to attend the world London premiere of Avatar: The Way of Water last Tuesday, Dec. 6. Attendees of the LA premiere included returning Disney CEO Bob Iger and the films producer, Jon Landau. Also the stars of Avatar: The Way of Water including Kate Winslet, Zoe Saldaña, Sam Worthington, Sigourney Weaver, Edie Falco and Jemaine Clement.
Set more than a decade after the events of the first film, "Avatar: The Way of Water" begins to tell the story of the Sully family (Jake, Neytiri, and their kids), the trouble that follows them, the lengths they go to keep each other safe, the battles they fight to stay alive, and the tragedies they endure.
Directed by James Cameron, Worthington and Saldaña return as Jake and Neytiri. They now live in Pandora with their family. Sigourney Weaver, Cliff Curtis, Edie Falco, Michelle Yeoh, Jemaine Clement, Oona Chaplin, Vin Diesel, Stephen Lang, Matt Gerald, Joel David Moore, CCH Pounder, Dileep Rao, Giovanni Ribisi, and Kate Winslet also star in the film.
Avatar: The Way of Water will be released in theaters on Dec. 16
© 2023 Latin Times. All rights reserved. Do not reproduce without permission.