The committee that's investigating the Jan. 6 Capitol riot alleged Wednesday that former US President Donald Trump and a lawyer were part of a "criminal conspiracy" to overturn the presidential election that took place in 2020.
The panel made the allegation in a 221-page court filing submitted in US District Court in the Central District of California. This is for the first time that the committee's evidence suggests crimes may have been committed by Trump and his associates in the failed effort to overturn the election, reported the Associated Press.
In the court filing, the committee said that Trump and his associates were involved in a "criminal conspiracy" to prevent Congress from certifying Joe Biden's win in the Electoral College. The panel said that Trump and those working with him spread false information about the outcome of the election. They also allegedly pressured state officials to overturn the results, potentially violating several federal laws.
The committee wrote in the filing that the panel has a "good-faith basis for concluding that the President and members of his Campaign engaged in a criminal conspiracy to defraud" America.
The filing comes before the panel releases its final report on its findings on Trump, according to CNN. It marks the committee's most formal effort to link Trump to a federal crime. But lawmakers can't bring criminal charges on their own, and can only make a referral to the Justice Department, which has been investigating last year's riot. The department has not given any indication that it is considering seeking charges against the former President.
The claims were made by the panel in response to a lawsuit by John Eastman, an attorney and law professor who was consulting with Trump as he tried to overturn the 2020 election. The lawyer is trying to withhold documents from the Jan. 6 committee.
Charles Burnham, Eastman's attorney, said in a statement Wednesday that his client has a responsibility "to protect client confidences, even at great personal risk and expense." He added that the committee has responded to Eastman's efforts to "discharge this responsibility by accusing him of criminal activity."
Bennie Thompson, the committee's chairman, said in a statement that the panel is "not conducting a criminal investigation."
The Wednesday filing is part of an attempt to convince a judge to allow the committee access to emails from Eastman, who is claiming attorney-client privilege.
Meanwhile, lawyers for Trump and the New York attorney general have agreed to postpone depositions in the civil investigation into the Trump Organization until after an appeal is decided. According to CNN, in the deal that was signed off by a New York state judge, both sides agreed to an expedited briefing schedule that would conclude by March 31. The Trumps would be needed to sit for depositions, if they lose the appeal two weeks after a decision is made.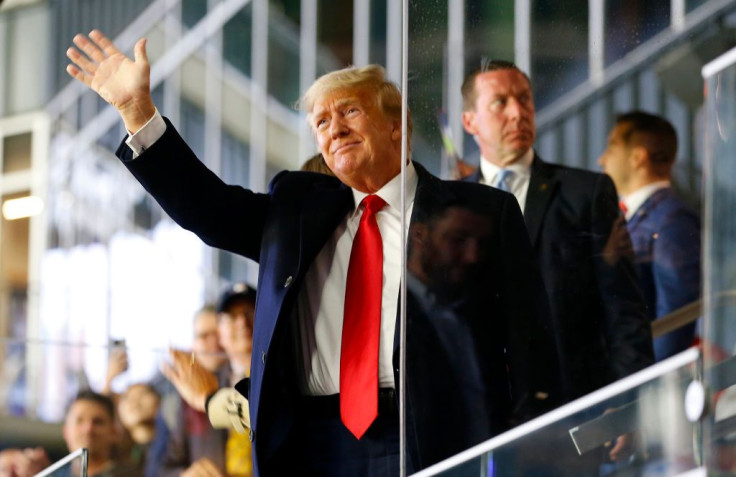 © 2023 Latin Times. All rights reserved. Do not reproduce without permission.