A new evidence revealed that former President Donald Trump was reluctant to give a speech on Jan. 7, 2021 that strongly condemned the deadly attack on the U.S. Capitol on Jan. 6, 2021 and crossed out key lines in a draft.
A new video was shared by the Jan. 6 committee that includes the draft document and interview footage.
It was tweeted by Democratic Representative Elaine Luria of Virginia on Monday. Clips of interviews with Trump's son-in-law Jared Kushner and others saying that they believed the former President needed to make a statement on Jan. 7 were part of the new video.
Kushner, who helped write the draft of the Jan. 7 speech, said that they felt like it was important to "further call for de-escalation." According to CNN, the video showed the draft with lines crossed out.
Ivanka Trump, Trump's daughter and former senior White House adviser, told a committee investigator during her recorded video interview that it looked like a "copy of a draft of the remarks for that day." NPR reported that she said that plans for the Jan. 7 speech started the evening after the Jan. 6 riot. When she was asked if she recognized the handwriting on the page, she said that she did. She said that it looked like "my father's handwriting."
A line on the draft that said those who broke the law "belong in jail" was crossed out. Instead, someone wrote by hand "will pay." The committee revealed that other lines that were crossed out read that Trump was directing the "Department of Justice to ensure all lawbreakers are prosecuted to the fullest extent of the law." It further read that they "must send a clear message not with mercy but with justice," and that legal consequences must be "swift and firm." One line that was crossed out referred to the rioters who stormed the U.S. Capitol. It said, "I want it to be very clear you do not represent me."
Kushner was asked why Trump wanted the lines crossed out. He said he didn't know.
Many top White House aides said that they were unsure why Trump made the changes he did. But they did oppose them, according to The Hill. Pat Cipollone, Trump's White House counsel, said in an interview with the committee, "That needed to be stated forcefully."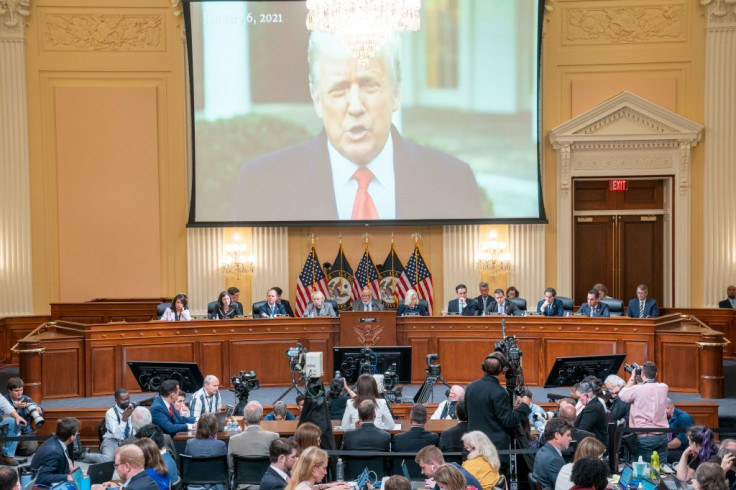 © 2023 Latin Times. All rights reserved. Do not reproduce without permission.