Pat Cipollone, former Trump White House counsel, and deputy counsel Patrick Philbin testified on Friday to a federal grand jury for several hours in Washington, DC.
It indicated that the Department of Justice (DOJ) had compelled the men to answer more questions in the Jan. 6, 2021, criminal probe despite challenges from former President Donald Trump's legal team, reported CNN. The Jan. 6 grand jury activity is the latest indication that the probe has pushed in recent months to unearth new details about direct conversations with Trump and advice given to him after the 2020 Presidential election. The investigation on the Jan. 6, 2021 riot is now led by special counsel Jack Smith.
Cipollone was first spotted entering the grand jury area with his lawyer Michael Purpura just before 9 a.m on Friday. He was there for more than five hours. What they talked about was not revealed as the grand jury proceedings are confidential. As for Philbin, also represented by Purpura, he headed into the grand jury area just before the lunch hour on Friday. He stayed there until about 4 p.m. Mary Dohrmann and Thomas Windom are the prosecutors in the Jan. 6 investigation. They are now to be led by Smith. They were also seen walking in with Cipollone.
The investigators are looking at efforts to create obstacles in the transfer of power at the end of Trump's presidency. They have obtained testimony from many administration advisers closest to Trump after the election and as the U.S. Capitol was attacked by his supporters.
In the last days of Trump's presidency, Cipollone and Philbin were key witnesses to his actions. Cipollone was the one who repeatedly pushed back on efforts to overturn the election. According to a Senate Judiciary Committee report, he and Philbin opposed a proposal to replace the attorney general with someone who was willing to look into false claims of election fraud.
Previously it was reported that Chief Judge Beryl Howell of the DC District Court, who is responsible for overseeing the federal grand juries in Washington, ordered Philbin and Cipollone to provide additional grand jury testimony this month. It was a follow-up on their testimony in the fall. It was reported that Howell has repeatedly rejected Trump's privilege claims in the DOJ's criminal investigation of efforts to overturn the 2020 election.
Also, in the investigation of documents that were seized from Mar-a-Lago in August, many top Trump aides reportedly testified recently, according to Yahoo!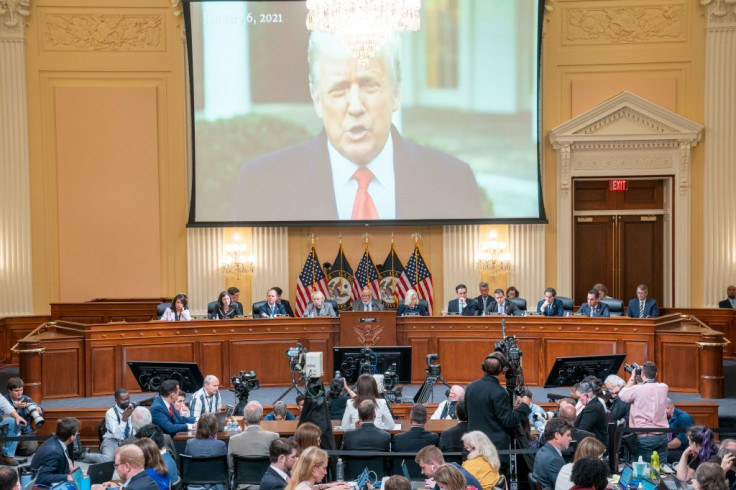 © 2023 Latin Times. All rights reserved. Do not reproduce without permission.