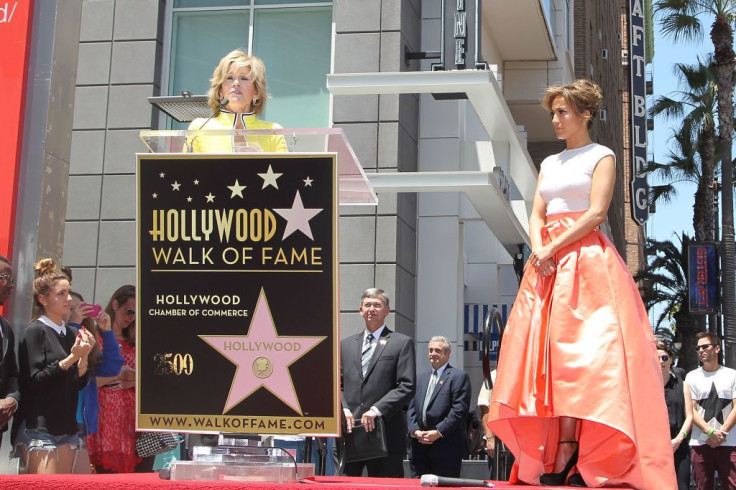 Jane Fonda, the 82-year-old actor and activist, is making use of her celebrity status to the fullest. She has promised to get herself arrested every Friday in order to draw our attention to the climate crisis. And, just like she planned, Fonda got arrested last Friday in Washington D.C, while she was participating in the climate change protest. And, that's not all. She has taken a stand that she will not stop until the people in power don't take any necessary action.
While talking to CNN's Christiane Amanpour, Fonda explained, "I can tell you exactly, it was Labor Day weekend and I was reading Naomi Klein's new book called On Fire: The Burning Case for a Green New Deal and I was hearing the Greta Thunberg, the Swedish climate striker and it really hit me how urgent this issue is and that I wasn't doing enough." She further said, "You know, I drive an electric car, I recycle, I've gotten rid of plastics. But that's a good starting place; it's not a good finishing place."
Fonda refers to her protests as "Fire Drill Friday." It will take place in front of the Capitol every Friday at 11 AM. And she is not alone. Several groups, including; Greenpeace and Friends of the Earth and Oil Change International will also join her, taking an active step to prevent the climate crisis. Every week they deal with a new issue to help tackle the severity. They are first asking the government to put an end to all the new leasing permit allowing the development of fossil fuel on public land and water.
She is not afraid of being jailed. The actress has always been involved in political activism. She was even part of the 1960s civil rights movement.
Jane planned on taking a year-long break from her Netflix comedy series- Grace and Frankie. She planned on moving to Washington to fully dedicate her time for this noble cause. However, since she was contractually bound, she plans on returning to the Capitol steps after completing her commitment.
© 2023 Latin Times. All rights reserved. Do not reproduce without permission.