Arsenal FC needs to make some tweaks and most see that happening in the January transfer window. Based on the latest Premier League rumors, the Gunners will be loading off some players rather than taking in new ones.
Hence, this means that speculations of the Gunners considering Diego Costa has been shut down. The Spanish striker recently cut ties with Atletico Madrid and is now a free agent. In a report from The Athletic, Arsenal is distancing themselves from such talks.
Instead, the actual plan of Mikel Arteta is to focus on the outgoing transfer business. He hinted that some players may be loaned out while others may leave permanently, BBC reported.
"We cannot sustain the numbers that we have in certain positions. There are some players that are going to go on loan and going to leave, and that is the priority. Then we will see if we have the right opportunity in the positions where we need some more help," Arteta said.
Arteta may be referring to his defenders who have not exactly played up to par. There are a number of them to mention.
That list includes Sead Kolasinac who has already agreed to a loan move to Schalke. Aside from him, there is Shkodran Mustafi, Sokratis Papastathopoulos and Mesut Ozil. Mustafi and Papastathopoulos are likely to be loaned out permanently while most know that Ozil remains held out and has not played a single game this season.
The move may not change the fortunes of Arsenal immediately but is seen as the right way to go by critics. The Gunners have not exactly managed their transfer well but these moves could hopefully give them some money to spend down the road.
Aside from that, Arsenal needs to consider the age of certain players. Ozil, Pierre-Emerick Aubameyang and Willian are either aged 31 or over and are underperforming. They account for nearly 28 percent of the Gunners' wage bill.
Once Ozil's deal is done, Arsenal can heave a sigh of relief. Sadly, that is not the case for Aubameyang and Willian who are in the first year of their three-year deals. Arteta is taking little steps, for now, perhaps the only resort he can do to restore order at Emirates Stadium.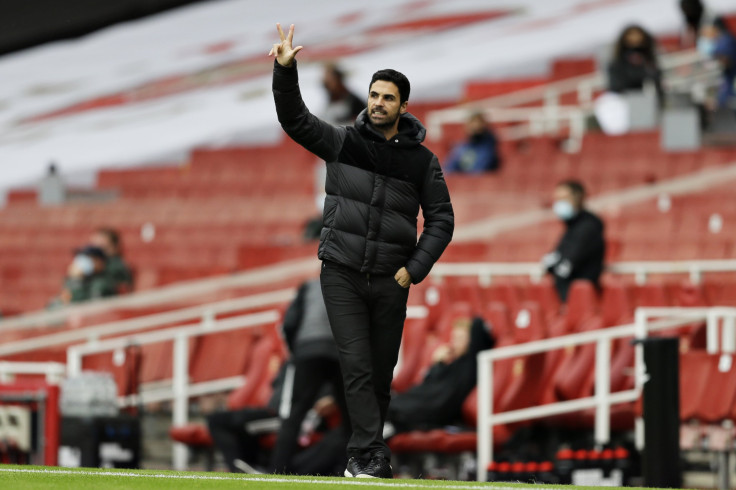 © 2023 Latin Times. All rights reserved. Do not reproduce without permission.