Japanese Prime Minister Fumio Kishida and his government are being questioned as of Monday regarding his government officials' connections to the Unification Church, more than a month after former Prime Minister Shinzo Abe was assassinated over his relations with the church.
Kishida, who had promised to reshuffle his cabinet after controversy regarding many of his officials' close relationships with the Unification Church, has found his support tumble from 52% to 36% this month as he appeared to have failed in evaluating many of his officials' relationships with the church, according to Reuters.
The promise regarding the Unification Church came as former Prime Minister Shinzo Abe was assassinated by a suspect who had told investigators that he had killed the politician due to his close ties and heavy promotion of the religious group, which the suspect's mother had lost a lot of money to, the Japan Times reported.
Kishida had claimed that the party reshuffle would cut ties with the Unification Church once and for all within the party, but it was later revealed that at least seven officials who continue to be in his cabinet have significant ties to the church.
For example, new policy chief Koichi Hagiuda reportedly visited a Unification Church in June with Upper House constituency candidate Akiko Ikuina; economic security minister Sanae Takaichi also reportedly disclosed her ties to the Church before the reshuffling, but was given the minister position despite that.
Over 87% of respondents in the country believe that the connection between the Unification Church and the ruling Liberal Democratic Party was "an extreme problem" or "something of a problem," and 68% of respondents did not approve of the cabinet reshuffle over controversies regarding the Unification Church.
"Regarding the issues related to the Unification Church, we should pay enough attention to relationships with organizations that are socially criticized, so people won't have concerns," Chief Cabinet Secretary Hirokazu Matsuno said.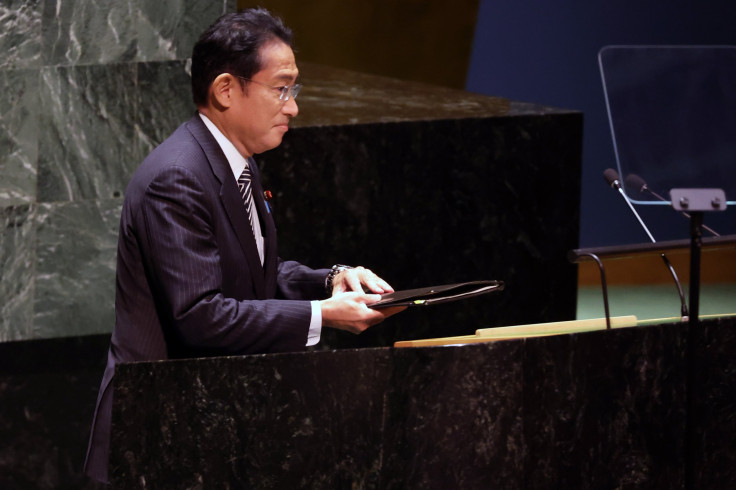 © 2023 Latin Times. All rights reserved. Do not reproduce without permission.