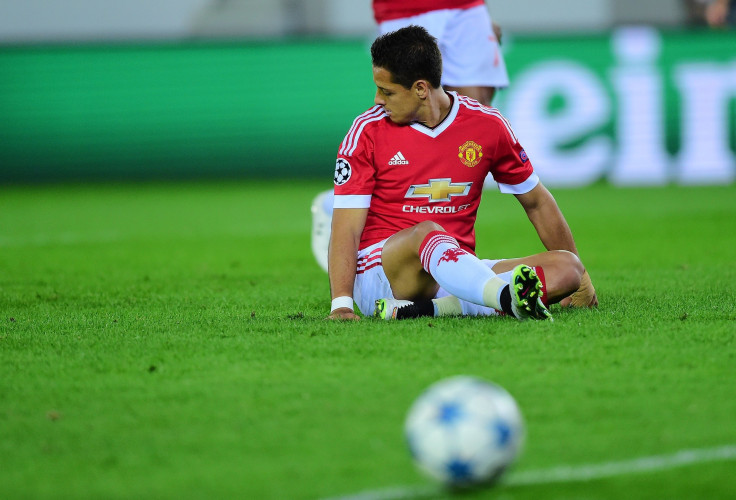 Bye, bye, little pea.
According to multiple reports out of Germany, Manchester United striker, Javier "Chicharito" Hernandez has been transferred to German club, Bayer Leverkusen.
Sours report that the deal is a three-year contract and that Hernandez has already put pen to paper.
The Daily Mail is reporting that the 27-year-old Mexican soccer star already said goodbye to his coaches and teammates after Manchester United returned home following a 2-1 loss to Swansea City on Sunday.
Hernandez did not play a single minute in the match and has been out of sorts with second year United coach Louis Van Gaal. Last season, Chicharito played with Real Madrid on a one-year loan. Hernandez wanted to remain with the team, but the La Liga club declined their option to make the move permanent.
We have reported throughout the summer that Chicharito could have played in the United States for various MLS clubs including Orlando City and Chicago. In the end, Chicharito rejected those moves, instead preferring to continue his career in Europe.
Chicharito will be making his Bundesliga debut next week with the club and will once again play in the Champions League where his late goal lifted Real Madrid to the semifinals last season.
© 2023 Latin Times. All rights reserved. Do not reproduce without permission.