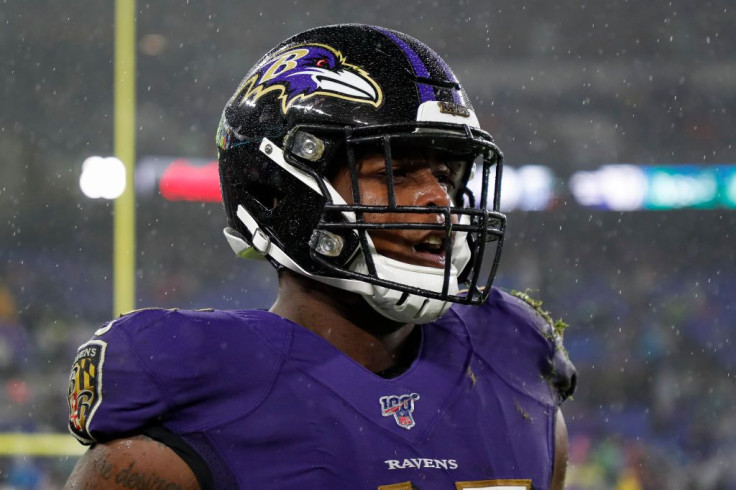 Baltimore Ravens linebacker Jaylon Ferguson died at the age of 26 on Tuesday. He was pronounced dead on the scene by the medics.
Baltimore Ravens confirmed Ferguson's death on Wednesday, "We are profoundly saddened by the tragic passing of Jaylon Ferguson," the club said in a statement. "He was a kind, respectful young man with a big smile and infectious personality. We express our heartfelt condolences to Jaylon's family and friends as we mourn a life lost much too soon."
The Baltimore police reportedly responded to a residence in the 400 block of Ilchester Ave. in Baltimore for a report of a questionable death at around 11:25 p.m. ET on Tuesday. They found Ferguson unresponsive, and treated by medics. A Baltimore police spokesperson confirmed that Ferguson never regained consciousness and was pronounced dead on the scene by the medics. There were no signs of trauma and foul play is not suspected. There are still no public confirmations as to what caused his death.
Ferguson was a 3rd round draft pick out of Louisiana Tech in 2019. He appeared in 38 games for the Ravens over the last three seasons, including 10 starts, and recorded 67 tackles and 4.5 sacks.
"It's with great sadness that we announce the passing of Baltimore Ravens LB Jaylon Ferguson," Ferguson's agent Safarrah Lawson said in a statement. "The family asks for your prayers and privacy during this trying time."
Ravens coach John Harbaugh stated, "Jaylon was a good-hearted, gentle person who loved his family and his team. He was a joy to talk with and be around every day. You always wanted to see and talk to 'Ferg.' Our prayers and our help go to his family. Our hearts are with his Spirit. R.I.P., Jaylon."
Also, Ravens players and the NFL community expressed their grief and took to social media to mourn the loss of their teammate. "Jaylon was a great young man to be around," said 35-year-old Ravens defensive lineman Calais Campbell. "He usually had a big smile on his face and would lighten up the room with a joke. He was just a great, fun guy. He will be missed."
© 2023 Latin Times. All rights reserved. Do not reproduce without permission.