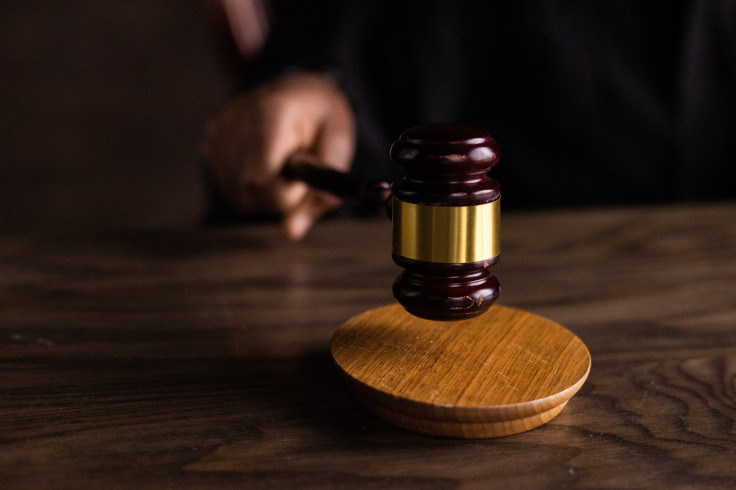 According to a compilation of previously published records that contained the convicted sex offender's schedules, Jeffrey Epstein's potential links now include the chief of America's intelligence agency, the president of a college, and a former Obama White House counsel.
The Wall Street Journal's collection of documents reveals meetings between Epstein and several notable figures, including three with William Burns, the head of the Central Intelligence Agency, in 2014 when Burns was the deputy secretary of state.
These well-known individuals have maintained that their relationships with Epstein were purely social or professional and have not been accused of any wrongdoing.
According to the Journal, neither of the names were found in Epstein's "black book" of connections nor in the flight logs of those who flew on his private plane.
The journal claimed that the reason for each meeting and if each appointment occurred is also unclear.
The meetings were arranged by registered sex offender Epstein, who was sentenced to prison in 2008 for a sex offense involving a teenage girl, according to the investigation.
According to the records, Epstein, author, activist, and Professor Noam Chomsky planned to travel together in 2015 and have dinner at Epstein's Manhattan residence.
Epstein completed a comfortable work-release program for about 13 months, which allowed him to leave jail and visit his office during the day.
The lawsuit destroyed Epstein's reputation; according to the Journal, clients and banks severed relations with him, and some politicians returned their funds.
After the Miami Herald reported that numerous women had accused Epstein of abusing them, the federal government charged him with conspiring to traffic in sex.
But before he could stand trial, he committed suicide.
A jury found Epstein confidante Ghislaine Maxwell guilty of multiple felonies, including sex trafficking with children, in December 2021 after a trial in Manhattan federal court. She had assisted Epstein in grooming girls and women for abuse.
The British socialite was sentenced to 20 years in prison but is currently appealing the case.
There are still unanswered issues regarding who among Epstein's illustrious network of friends and acquaintances may have engaged in criminal activity while he was present, despite his passing and her conviction.
Additionally, it has given rise to several conspiracy theories that contend Epstein was killed because of the people he had information on.
According to CIA spokesperson Tammy Kupperman Thorp, the 67-year-old CIA director met with Epstein around 10 years ago when he was considering leaving the government.
Nevertheless, Epstein and Burns, a career diplomat, had several scheduled meetings in 2014.
Through Thorp, Burns revealed that he had met Epstein in New York once and that they had been introduced in Washington by a mutual friend.
"The director does not recall any further contact," Thorp said.
A Goldman Sachs spokeswoman stated that Ruemmler and Epstein were acquainted on a professional level as a result of Ruemmler's employment at the law firm Latham & Watkins.
According to the Journal, Epstein seemed to have a good working relationship with Ruemmler, the former White House attorney, New York Post reported.
After she left the White House in 2014, he planned meetings to introduce her to his friends, visited apartments she was considering purchasing, and occasionally knew her travel schedule.
The Goldman representative told the Journal that Ruemmler didn't see anything strange at his Upper East Side townhouse.
Ruemmler never traveled with him by plane or to his Caribbean Island, even though the two continued to meet over the following few years.
"I regret ever knowing Jeffrey Epstein," Ruemmler said.
Epstein also met with several other people, including Chomsky, a linguistics professor who taught at the Massachusetts Institute of Technology, Joshua Cooper Ramo, the former co-chief executive of Henry Kissinger's corporate consulting firm, and Ariane de Rothschild, the head of the Swiss private bank Edmond de Rothschild Group.
According to the documents, Chomsky and Epstein had several arranged events, including a dinner with Chomsky, his wife, Woody Allen, and Allen's wife, Soon-Yi Previn.
Chomsky responded to the Journal's inquiry regarding his friendship with Epstein by saying: "First response is that it is none of your business. Or anyone's. Second is that I knew him and we met occasionally."
"I was an unsuccessful fundraiser and the object of a little bit of sadism on his part in dangling philanthropic support," Botstein told the paper. "That was my relationship with him."
Botstein invited Epstein to an opera at Bard in 2013, then a concert in 2016.
Epstein did not support the school's musical projects, as Botstein had anticipated he would.
"He presented himself as a billionaire, a really, really rich person," Botstein said. "I found him odd and arrogant. And what I finally came to believe, which is why we stopped contact with him, is that he was simply stringing us along."
"The director did not know anything about him, other than that he was introduced as an expert in the financial services sector and offered general advice on transition to the private sector," she said. "They had no relationship."
According to the Journal, Epstein met with former Bard College president Leon Botstein numerous times and was even welcomed to the campus.
According to the report, Kathryn Ruemmler, who worked as the White House counsel for President Barack Obama, had numerous meetings with Epstein during her time at the White House and her subsequent position as an attorney at Goldman Sachs.
According to the Journal, Epstein had also arranged for her to accompany him on two trips: a 2015 trip to Paris and a 2017 vacation to his island in the Caribbean.
The vast majority of the individuals included in the tens of thousands of pages of emails and calendars from 2013 to 2017 informed the Journal that they met with Epstein as a result of his riches and connections.
Some claimed to believe he had undergone rehabilitation.
Others claimed to have more personal objectives; Chomsky claimed he wanted to speak with the well-connected financier about politics and academia, while Botstein claimed he was hoping to get Epstein to donate to his university.
Epstein hung himself in his Manhattan jail cell on Aug. 10, 2019, while awaiting trial on federal sex trafficking charges, and since then, he has been a lightning rod for intrigue, controversy, and conspiracy theories.
Epstein, a serial offender, was charged with sexually assaulting minors in Florida; some were as young as 14.
In 2008, he entered into a plea agreement with the state's attorneys and admitted to soliciting and obtaining a minor for prostitution.
The US Attorney's office in Miami consented to forego federal prosecution as part of a covert deal.
© 2023 Latin Times. All rights reserved. Do not reproduce without permission.