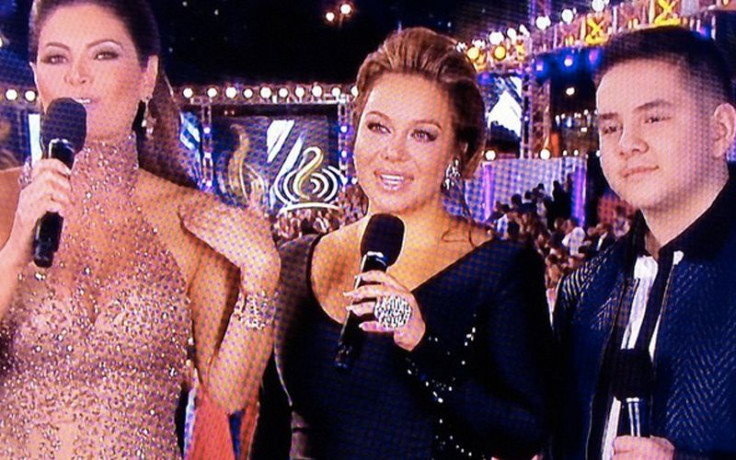 Even after not being physically with us for three years, Jenni Rivera is still managing to crush the competition and win awards. "La Diva De La Banda," as she was known to her fans, was nominated at Premio Lo Nuestro 2015 in the Regional Mexican Female Artist of The Year category. It was a special category because Jenni was competing with her daughter, Chiquis Rivera, for the accolade. Ultimately, Jenni took the honor and it was Chiquis and her brother that went on stage to accept the trophy. "It's a great honor to receive this award in the name of my mother," Chiquis said. "I would like to dedicate it to all the fans. Thank you for keeping my mother's name alive, I am very thankful." Watch the speech down below!
When the nominations were announced Chiquis weighed in on social media and said, "It's a great honor to be nominated for the first time for Premio Lo Nuestro, but it's a great honor that I feel to be nominated with my mom." She then added a link for fans to vote for her, giving her an advantage that her mother doesn't have for obvious reasons. Rivera has been active in the music industry, late last year she launched a new single called "La Malquerida," which she performed on a local award show. The tune showed more maturity and was sort of a nod to the feud she had with her mother before her passing. Chiquis also released a track in English titled "I'm Not That Girl," which became our guilty pleasure. The song was actually a great composition and showed an effort to grow as an artist and offer the audience something new.
© 2023 Latin Times. All rights reserved. Do not reproduce without permission.