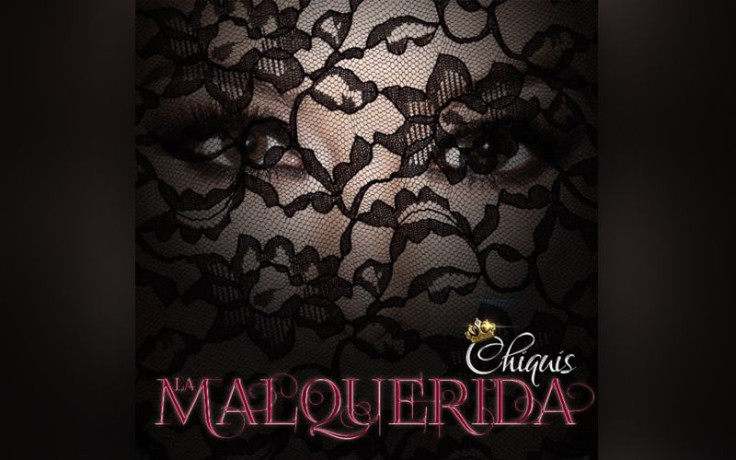 Chiquis Rivera continues to make a splash in the music industry to continue with her mother's legacy. The daughter of Jenni Rivera, performed during Los Premios De La Radio 2014 a new song titled "La Malquerida." What was the first thing that came up to mind? Victoria Ruffo's telenovela on Univision! That story about a daughter that falls for her mother's husband. Does that sound familiar? It was rumored that Jenni separated from her husband Esteban Loaiza weeks before her untimely death because she found out her daughter was having an affair with him. The relationship between "La Diva de la Banda" and her daughter was not in good terms at the time of her passing. Another coincidence is that the man that mother and daughter dispute in the Univision soap is also named Esteban, coincidence? Watch Chiquis' performance down below and tell us what you think!
Chiquis caused controversy in a good and bad way when she performed at Premios Juventud 2014 in August. The daughter of late singer Jenni Rivera made her debut on-stage singing "Esa No Soy Yo." Many compared her style and look to her mother and the comparisons to "La Diva De La Banda" flooded social media. There were many hates out there and Chiquis has now raised her voice and addressed those that say she has no business singing. "Even if the world tells you that you can't and some turn their back on you and talk bad about you, criticize you and even tell you how you're going to die, don't be afraid," she wrote on Instagram. "Maintain yourselves firm and with no fear. He [God] has everything under control and will be the wind under your wings, when the tree you thought would always be there supporting you is not."
Daughter of the late singer Jenni Rivera, Janney claimed that she felt the presence of her mother during her presentation on the Univision award show. Rivera performed "Esa No Soy Yo" and says that minutes before taking the stage "La Diva de la Banda" gave her advice. "I asked my mom to give me strength," she said in a recent interview. "I heard her, I don't care what people say; if they say I'm crazy, that it's a lie. I heard her, I sighed and at that moment I like only heard my representative, my mother telling me, 'do it like this, move like this.' I don't know how to explain it because when I saw it on video I said, 'wow.'" She also added, "I feel her presence through the music and that gives me strength. I know I'm not crazy. I know that she is with me and communicates with me through music."
© 2023 Latin Times. All rights reserved. Do not reproduce without permission.