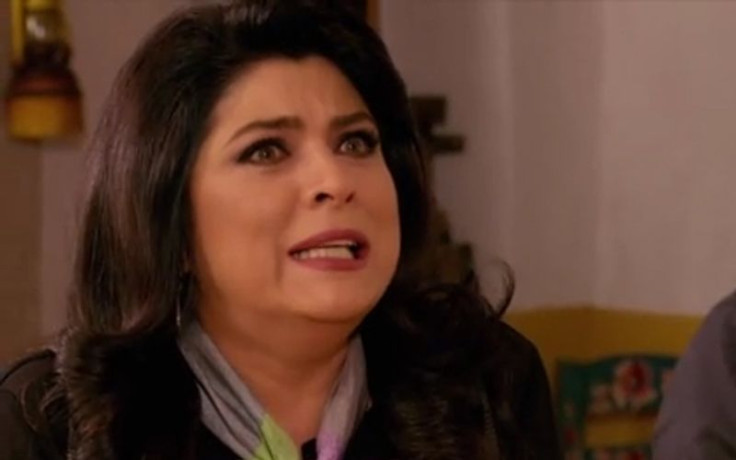 "La Malquerida" is ending this weekend in México and this last week of episodes have been extremely tense. Spoiler-filled words ahead! We're going to be blunt in saying that the main storyline dragged on for way too long and made it an overall boring telenovela. We have forgiven the writers this week as the truth is finally revealed in a delicious scene we've been waiting for since the beginning. As you know Victoria Ruffo stars as Cristina, a woman that loses her husband after he is killed by a mysterious man. Esteban, played by Christian Meier, then becomes Cristina's security in helping her work the land she inherited. Soon enough he starts falling in love with his step-daughter Acacia (Ariadne Díaz), a feeling he held as a secret for a long time.
Turns out that Acacia was not indifferent to Esteban and they start having an affair behind Cristina's back. Esteban has always been extremely protective over Acacia and shields her from those bad boys she dates. He is obviously jealous and doesn't want to see her with another man that is not him. The boiling point was reached as he has a confrontation with Ulises (Mane de la Parra). During the argument Esteban confesses he has feelings for Acacia, which Cristina happens to overhear and the bomb explodes. Esteban cannot go back on his words and he has to fess up to loving Cristina's daughter. The scene is incredible and has Ruffo beating Esteban like there's no tomorrow, deservingly so. This is "La Malquerida" we had been wanting to see from the beginning. Watch the scene from Episode 113 below and tell us what you think!
© 2023 Latin Times. All rights reserved. Do not reproduce without permission.