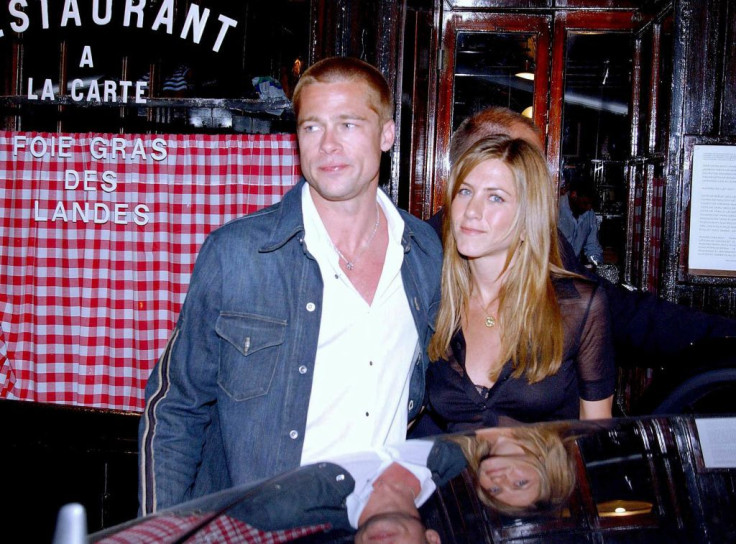 Brad Pitt and Jennifer Aniston are finding common ground again after rekindling their friendship earlier this year. In fact, rumor has it that the connection they currently have is so wonderful they already seem "flirtatious" at times.
Pitt and Aniston were once the "golden couple" of Hollywood but things ended bitterly for them when Pitt hooked up with his "Mr. and Mrs. Smith" co-star Angelina Jolie. Now that it's over between Pitt and Jolie, Pitt and Aniston are back to being good friends. While this is far from a romantic reconciliation, sources close to both parties claim that they are on much better terms now than they were before.
"It took a while for Jen to heal and for Brad to stop feeling bad for how he left her back in 2005," said the source. "This is something they've taken their time with, and they're well aware of the hysteria around their relationship among their fans," the source added.
Considering how solid their friendship is, it is safe to say that Pitt and Aniston have already come a long way. "Brad and Jen have a wonderful connection hat might seem flirtatious at times," said another source. "They dig each other's sense of humor and have an infectious energy when they're together, but they insist things are purely platonic and nothing more than that."
Since rekindling their friendship, Pitt and Aniston have seen their original misgivings about seeing each other again disappear. They are now reportedly looking to rebuild their relationship and rediscovering what made them amazing friends to begin with. The former couple has reportedly realized what's more important in life and are happy to be having each other's back again.
"They trust each other and love the fact that they have someone who has their back, especially in Hollywood where trust and real friends are at a minimum," said the source.
Despite their renewed friendship, fans who wish to see them reunited romantically may be left wishing. Previously, Aniston spoke about the devastating effect that her failed marriage with Brad Pitt had on her. While she said time had been a greater healer for both of them, she said they're better off as friends.
© 2023 Latin Times. All rights reserved. Do not reproduce without permission.