Jennifer Aniston is a favorite subject of rumors, often linking her to her famous ex-husbands, Brad Pitt and Justin Theroux. Now, however, the A-list actress is rumored to be obsessed with making herself even prettier through plastic surgery.
Aniston immersed herself with different plastic surgeries, either as a revenge or a reward make-over for winning or ditching men in her life, sources claimed. But Gossip Cop was quick to call out the rumors.
What are the faulty plastic surgery news Aniston was involved in? First, reports claimed that Aniston was no longer happy with her breasts as they were drooping down and that the sagging breast caused Aniston insecurities during a vacation in Cabo.
The "F.R.I.E.N.D.S." actress was once asked in an interview with People if she had breast augmentation. "As boring as it sounds, it's still mine," Aniston candidly told People. "All of it. Still mine," she continued.
"Short of letting everybody have a feel, I don't know what else to do," she said. "I really am pretty happy with what God gave me."
The second rumor that hooked Aniston's name to plastic surgery was after her divorce with Theroux. News claimed that Aniston wanted to get back at Theroux and reclaim the title "sex symbol" through a total "surgical overhaul."
The surgical overhaul cost Aniston more than $1 million, an insider said. However, a source close to Aniston brushed off the rumors, stating that there was no point for revenge and that the actress was doing well after the divorce.
Third inaccurate news connecting Aniston to plastic surgery was when the actress reportedly spent $1 million on her body in the wake of the Aniston–Pitt news. The surgery included almost all sorts of laser treatment that destroys fat cells, a non-surgical lift and other procedures.
The said main goal of the million-dollar surgery is to make Aniston's body like it was when she was in her twenties. But Aniston already denied reconciliation rumors with Pitt as she has no time for dating and love, so it is likely that the surgery rumor is also untrue.
Fourth plastic surgery news surfaced during Aniston's 50th birthday party. The actress went on "surgery spree" and had undergone facial fillers, lip injections and Botox, news claimed. Aniston, however, mentioned in 2015 that she's not a fan of plastic surgery.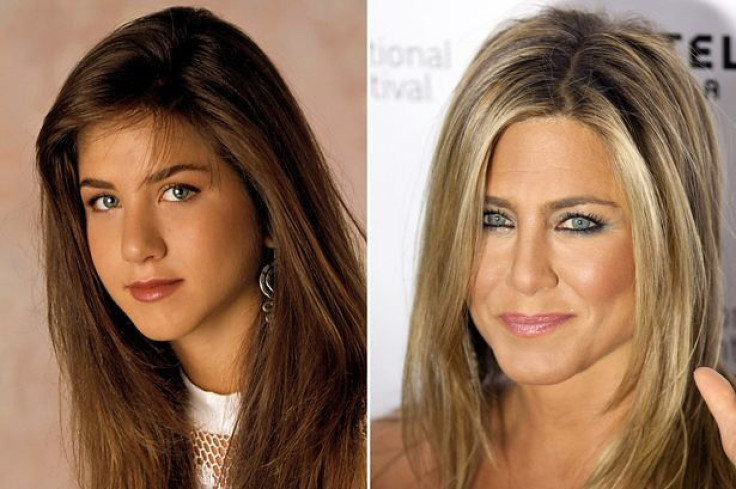 © 2023 Latin Times. All rights reserved. Do not reproduce without permission.