Rumors of Jennifer Aniston sharing some exciting news about her plans to start a family have surfaced.
Reports about Aniston sharing her plans with her co-stars during the filming of the "Friends" reunion have been rubbished by her rep. People magazine reported that Aniston's rep said that there was no truth to the gossip and the actress is not in the process of adopting a child.
Several tabloids claimed Aniston, 52, made the announcement to her former co-stars during the taping of the highly-anticipated "Friends" reunion for HBO Max.
In response to the news, Aniston's rep said, "The story is a fabrication." He added that it was false and that it had never happened.
In a 2017 interview, Aniston addressed the ongoing rumors of her being pregnant. She thought the best of the rumors was the one with a picture of her with her hand on her stomach and with the headline, "I am Pregnant".
Earlier, she had called out body shamers who had suggested that she was pregnant. "I mean, it's like they take a picture of you and create this story," Aniston said. She added, "If your body is in a normal moment of having had a bite or two, or you're having a moment of bloat, then there are arrows circled around your stomach, telling you that you're pregnant. And it's like, actually no, it's just my body."
The much-awaited reunion of the popular sitcom "Friends" is set to release later in 2021. The core cast of the sitcom — Aniston, Lisa Kudrow, Courtney Cox, Matt LeBlanc, Mathew Perry and David Schwimmer reunited at the Warner Bros. Studio to film the long-awaited special at the show's original soundstage. The show was one of the longest-running shows that originally aired on NBC from 1994 to 2004, lasting 10 seasons.
The reunion special was to be aired in May 2020 after it was first announced in February 2020 by HBO Max. It was delayed due to the pandemic and is now finally set to be released in 2021.
David Schwimmer said in an interview that the reunion is entirely unscripted and would be different from what the audience has seen in "Friends."
"We're not in character ... we're all ourselves, the real people," he said. The special would have the actors playing themselves instead of their much-loved alter egos, Joey, Rachel, Monica, Phoebe, Chandler, and Ross.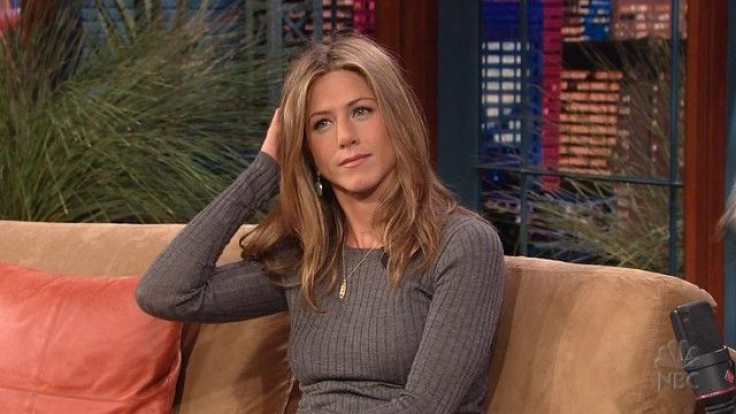 © 2023 Latin Times. All rights reserved. Do not reproduce without permission.