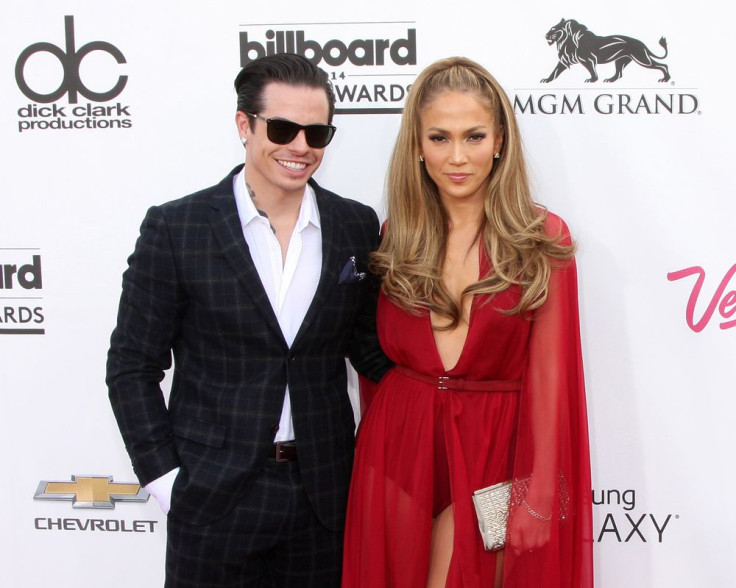 Jennifer Lopez and Casper Smart are back together! The couple was spotted kissing this past Wednesday during "American Idol's" taping in West Hollywood, and reports of a reconciliation started flooding the media. According to sources, Lopez and Smart stayed close to each other during the day and left the studio together in his car. Rumors became stronger after Casper showed up as JLo's date for the premiere of her new movie, "Home," in which she gives live to Lucy. During the event, Smart seemed to be very close to Max and Emme, the singer's twins with Marc Anthony.
However, according to TMZ, the "American Idol" judge and her beau, never actually broke up! The tabloid claims the break-up was a business move. As you might remember, the couple announced they were splitting back in June 2014, months before JLo started promoting her movie with hunk Ryan Guzman, "Boy Next Door." It's being said that movie execs wanted to create the rumor that Lopez and Guzman were an item so it would boost movie sales and they couldn't do it if she was dating Smart.
At the same time, Casper was shooting "Street," a movie where he plays a UFC fighter and had to be in buff mode. A "single" status would make both celebrities more appealing to their audiences and sell more tickets. Check out JLo and Casper's lovely photos together on the set of "American Idol" HERE!
© 2023 Latin Times. All rights reserved. Do not reproduce without permission.